06/07/17

Naše zdravotnícke zariadenia BIOREŠTART majú v ponuke rôzne rehabilitačné a fyzioterapeutické úkony, ktoré sa zameriavajú na  prinavrátenie zdravia a znovu začlenenia sa do domáceho, ako aj do pracovného prostredia.
Keďže pohyb je samozrejmou a nevyhnutnou súčasťou našich životov, je dôležité aby bola bezchybná a bezbolestná funkčnosť nášho tela zachovaná čo najdlhšie.
O starostlivosť o našu chrbticu a kĺby sa stará aj technika zvaná "stabilizačný a mobilizačný systém", alebo skrátene tzv. SM Systém.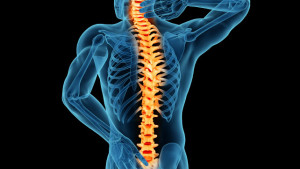 Čo je to SM Systém? 
Jedná sa o rehabilitačnú metódu MUDr. Richarda Smíška,     zameranú na odstraňovanie bolesti chrbtice v oblasti bedrovej, hrudnej a krčnej, umožňujúca telu návrat k prirodzenému fungovaniu svalového aparátu i celého pohybového systému.
Cvičenie sa skladá zo sústavy cvikov, ktoré pomáhajú správne aktivovať špirálové svalové reťazce, ktoré sťahujú obvod tela, vyrovnávajú chrbticu do strednej línie a naťahujú chrbticu smerom nahor, čím sa vytvára dostatočný priestor pre regeneráciu a liečbu platničiek medzi stavcami.
Pri vykonávaní cvikov SM Systému sa využíva elastické lano, prostredníctvom ktorého sa posilňujú a uvoľňujú svaly, zlepšuje sa stabilizácia a mobilizácia chrbtice, zbavuje sa bolesti a zlepšuje sa funkcia svalov.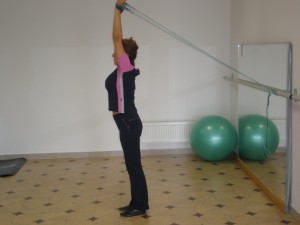 Pre koho je SM systém vhodný?
Cvičenie je vhodné pre akúkoľvek vekovú kategóriu od 5 rokov, pre deti, ženy i mužov. Seniorom pomáha v nácviku stabilnej chôdze, vrcholovým športovcom slúži ako tréning či regenerácia po ňom. Cviky sú vhodné dokonca aj pre tehotné ženy, ktorým cvičenie pomôže posilniť chrbtové, brušné a panvové svaly.
Kedy SM systém pomáha?
Cvičenie sa odporúča pri poruchách chrbtice a pri poruchách súvisiacich s pohybovým aparátom.
Cviky pomáhajú v prevencii, regenerácií a liečbe poškodenia chrbtice, pri vytlačenej medzistavcovej platničke, pri skoliózach, a pri poruchách veľkých kĺbov (bedrový, kolenný, ramenný, kĺby nohy a klenba nožná), pretože dlhodobým cvičením sa predchádza ich opotrebeniu.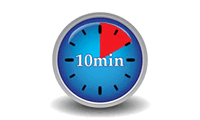 Ako funguje SM systém?
Súbor cvičenia zahŕňa 12 základných cvikov, v trvaní 10-tich minút. Po jednotlivých cvikoch nasleduje regeneračný, strečingový a zároveň posilňovací zdravotný program, určený pre vaše telo.
Pri cvičení, je veľmi dôležitá pozícia tela, charakter cviku, použitá sila, rýchlosť, dĺžka a intenzita cvičenia, preto sa odporúča, aspoň zo začiatku, cvičiť s vyškoleným fyzioterapeutom.
Viac informácií o SM systéme a o možnostiach objednania sa nájdete na našich stránkach BIOREŠTART.

19/01/17

Pojem rehabilitácia zahŕňa komplexný proces liečebnej, sociálnej, pedagogickej a pracovnej rehabilitácie, ktorého cieľom je čo najviac minimalizovať priame i nepriame dôsledky trvalého, alebo dlhodobého zdravotného postihnutia jedinca a jeho skoré znovuzaradenie sa do bežného života.
Samotná liečebná rehabilitácia, spadajúca pod odbor fyziatrie, balneológie a aj fyzikálnej terapie, sa zameriava na včasnú diagnostiku a aplikáciu terapeutických a organizačných opatrení, ktoré majú zabezpečiť plnú pohybovú schopnosť klienta.
Čo všetko liečebná rehabilitácia zahŕňa?
Medzi liečebnú rehabilitáciu radíme fyzioterapiu, ergoterapiu, psychológiu a logopédiu. Ako každá odborná metóda, aj rehabilitácia má svoje diagnostické metódy, liečebné prostriedky, pacientov i vedecké zázemie. Liečebné prostriedky musia byť presne zvolené a naordinované, preto by ich mal vykonávať iba špecializovaný rehabilitačný lekár, rehabilitačný pracovník či fyzioterapeut.
Čo je cieľom liečebnej rehabilitácie?
Cieľom je maximálna možná obnova, zachovanie, či zlepšenie telesných funkcií a pohybových schopností, tak aby sa klient mohol čo najskôr vrátiť k svojmu bežnému osobnému i pracovnému životu.
Čo ponúkajú naše zdravotnícke zariadenia BIOREŠTART?
Náš tím špecialistov v odbore fyziatria, balneológia a liečebná rehabilitácia, masérov a zdravotníckeho personálu vám poskytne prvotné fyzioterapeutické  vyšetrenie so stanovením diagnózy a liečebného plánu s následnou konzultáciou jeho správneho dodržiavania.
V rámci rehabilitácie ponúkame širokú škálu unikátnych procedúr, ako napríklad Dynamickú neuromuskulárnu stabilizáciu, cvičebný SM systém pri bolesti chrbta, McKenzie diagnostiku využívanú pri poruchách medzistavcovej platničky, biostimulujúce a regeneráciu zrýchľujúce polarizované svetlo,  individuálny liečebný telocvik či dynamickú prácu s chodidlom, tzv. propriofood koncept.
Komplexnú rehabilitačnú starostlivosť poskytujeme pacientom s ochoreniami pohybového aparátu, s bolesťami chrbta a kĺbov, pacientom s neurologickými, kardiovaskulárnymi, reumatologickými ochoreniami, po úrazoch a operáciách.
Pre objednanie si termínu, či pre viac informácií neváhajte navštíviť našu webovú stránku www.biorestart.sk
15/12/16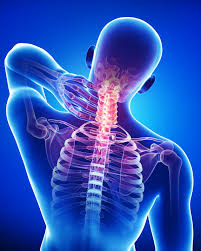 Nesprávny životný štýl, chybné držanie tela, stereotypné a nesprávne sedenie, nesprávna poloha pri spánku – to všetko môže spôsobovať bolesti krčnej chrbtice.
Príznaky:
Krčná chrbtica je neustále namáhaná, predovšetkým pri práci s počítačom, pri práci v predklone, pri nesprávnom držaní tela či nesprávnej spánkovej polohe, čo spôsobuje jej preťaženie a bolestivosť.
Medzi najčastejšie príznaky patrí stuhnutosť svalov v oblasti šije, bolesti hlavy, závraty, pískanie v ušiach, obmedzená pohyblivosť hlavy a asymetrické postavenie pliec.
Zo začiatku sa objavuje pocit únavy či slabosti šijového svalstva, ktorá sa postupne zintenzívňuje. Bolesť býva lokalizovaná do jedného konkrétneho miesta, čo zabraňuje pohodlnému pohybu, napríklad do jednej strany. Bolesť za postupne zhoršuje, a môže vystreľovať do hlavy, lopatiek či horných končatín.
Príčiny:
Najčastejšou  príčinou bolesti krčnej chrbtice je jej preťažovanie pri nesprávnom postavení hlavy, napríklad pri práci na počítači, či pri riadení auta. Bolesti krčnej chrbtice hrozia hlavne ľuďom vykonávajúcim sedavé zamestnanie, ľuďom s neprávnym držaním tela, hlavy a ramien či nesprávna poloha pri spánku – predovšetkým na bruchu.
Ďalšou typickou príčinou bolesti v oblasti krčnej chrbtice môže byť tzv. horný skrížený syndróm, nerovnováha jednotlivých skupín svalov krku, kedy jedna skupina svalov je preťažená a druhá ochabnutá.
Netreba zabúdať na následky ľahších či ťažších úrazov, napríklad prudké brzdenie v aute či poranenie pri športových aktivitách.
Príčin môže byť viac, preto pri pretrvávajúcich bolestiach sa odporúča návšteva odborníka, ktorý vám poskytne komplexnú diagnostiku s určením problému a aj s návrhom liečby, ktorá býva popri farmaceutickej liečbe sprevádzaná rehabilitáciou, vo forme liečebnej telesnej výchove a fyzikálnej terapie.  
Selektívna (cielená) rádiofrekvenčná terapia (TR) je unikátny prístup nielen na liečbu bolesti krčnej chrbtice, ale aj celej chrbtice, bolesti hlavy, svalov a kĺbov.
Cielene distribuuje do tkaniva vysokofrekvekvenčné elektromagnetické vlnenie, čo výrazne znižuje bolesť, uvoľňuje hypertonické svaly, zmierňuje opuch a hematóm, podporuje regeneráciu a urýchľuje hojenie tkaniva. Oproti bežne používanej rehabilitačnej starostlivosti, skracuje čas liečby až dvojnásobne.
TR terapiu a aj iné unikátne rehabilitačne a fyzikálne prístupy, masáže a manuálne techniky nájdete v našich zdravotníckych zariadeniach BIOREŠTART, kde sa o vás postará náš vyškolený tím odborníkov, masérov a fyzioterapeutov.
Viac informácií nájdete na našej webovej stránke: www.biorestart.sk
12/02/14
Poďakovanie za darovanie 2% z daní vyjadruje Lívia Blinová, matka štvorročnej Evelin Blinovej z Ostratíc pri Partizánskom, ktorá je od narodenia ťažko postihnutá. Jednotliví darcovia i firmy vlani prispeli k tomu, že sa nazbieral dostatok financií na Evelin tretí liečebný pobyt v Medical ADELI Centre Piešťany, po ktorom začala samostatne chodiť! Naďalej však takmer nerozpráva a ani jej ďalší vývoj nezodpovedá veku. Potrebuje preto ďalšie liečenie, vrátane rehabilitácie v spomínanom centre, pretože trpí ochorením podobným detskej mozgovej obrne. Tieto liečebné pobyty sú na Slovensku hradené najmä z vlastných finančných zdrojov a zdravotné poisťovne preplácajú len základné lekárske úkony. Evelinke pomáha aj občianske združenie Asociácia pomoci postihnutým ADELI (APPA) v Piešťanoch, prostredníctvom ktorého je možné poukázať sumu do výšky 2 % zaplatenej dane z príjmov fyzických a právnických osôb.
,,Obraciame sa opäť na verejnosť, jednotlivcov i firmy, s prosbou o darovanie 2% zo svojich daní, ktorými by nám mohli pomôcť pri zaplatení liečebného pobytu," hovorí Lívia Blinová a upresňuje: ,,Som matkou štvorročného dievčatka – Evelinky, o ktoré sa už tri roky starám sama, lebo jej otec nás po rozvode opustil. Som stále na predĺženej materskej dovolenke, lebo dcérka potrebuje celodennú opateru. Bývame v dedinke Ostratice 340, 956 34 okres Partizánske. Evelinka má od narodenia vážne zdravotné problémy – podobné detskej mozgovej obrne, preto má problémy s chôdzou a takmer nič nerozpráva. Chodíme po množstve lekárskych vyšetrení. Trikrát sme absolvovali rehabilitácie v Medical ADELI Centre Piešťany – video z jej liečenia je aj na http://www.youtube.com/watch?v=0qpYIIZTTZo. Viac informácií a fotky z liečby Evelinky v ADELI sú na jej stránke na facebooku: Evelinka Blinová. Potrebovali by sme ďalšie liečenie v ADELI, ale nemáme finančné prostriedky. Prosíme všetkých dobrých ľudí – darcov o finančnú pomoc prostredníctvom poukázania 2 % z dane prostredníctvom Asociácie pomoci postihnutým ADELI (APPA), ktoré je občianskym združením v ADELI Centre Piešťany."
Upozornenie pre darcov: Prosím vyplňte potrebné dokumenty presne a správne. Či už daňové priznania, alebo nezabudnite vypísať aj ,,Vyhlásenie o poukázaní sumy do výšky 2% zaplatenej dane – pre APPA", lebo inak peniaze, napriek vašej snahe, neprídu a váš dobrý úmysel sa minie účinku. Už vlani takto prišla Evelinka o stovky eur, ktoré jej nezištní darcovia chceli darovať, ale pre administratívne chyby sa tak nakoniec nestalo.
Adresa asociácie: Na medzi 2/A, 831 06 Bratislava
IČO: 42 173 809
Poštová adresa APPA: Asociácia pomoci postihnutým ADELI, Hlboká 47, 921 01 Piešťany
Emailová adresa: martina.raskin@adeli-center.com
Bližšie informácie o postupe pri poukázaní 2% dane: Ing. Martina Raskin – 0907/ 713 426
V prípade inej finančnej pomoci sú k dispozícii čísla osobných účtov:
– Lívia Blinová, č.ú.: 0264126686/0900
– Evelinka Blinová, č.ú.: 4017591917/7500
Všetkým darcom s láskavým srdcom Evelinka a jej mama Lívia Blinové úprimne ďakujú.
Medzinárodné rehabilitačné centrum ADELI, ktoré je v Piešťanoch už od roku 2004, prinavracia telesne postihnutým ľuďom – deťom i dospelým, zdravie. Keďže táto terapia i celé centrum je jedinečné, liečia sa tu pacienti z mnohých európskych, ale aj mimoeurópskych krajín. Každodenne lekári, terapeuti i samotní pacienti bojujú s následkami detskej mozgovej obrny, stavmi po úrazoch mozgu a ďalšími závažnými diagnózami prevažne neurologického pôvodu. Liečba v ADELI centre je síce mimoriadne účinná, ale slovenskí a českí pacienti si ju musia hradiť z vlastných prostriedkov, kým zahraniční sa môžu spoľahnúť na svoje zdravotné poisťovne. Naši pacienti podstupujú neľahkú cestu zozbierať dostatočné množstvo financií, aby mohli prejsť za krátky čas veľký kus cesty k zlepšeniu svojho zdravotného stavu. Zakladajúcimi členmi APPA boli Patrícia Hamříková, Maxim Raskin a Miriam Juhanesovičová.
Viac informácií je na www.appa.sk , pozrite si aj Evelinku a jej pokroky na : http://www.youtube.com/watch?v=0qpYIIZTTZo
13/07/12
Bolesti svalov, chrbtu, alebo končatín. Časté problémy, ktoré sú pomaly civilizačnými chorobami. V západných krajinách, kde práca za počítačom prevyšuje nad tou manuálnou je rehabilitácia pomenovaním verne známym. Ako sa dostať do formy? Každý odborník vám povie: cvičením, rehabilitáciou a relaxáciou. Všetky tieto tri veci musia ísť roka v ruke. Ak si dáte záväzok trénovať či robiť inú činnosť za účelom zlepšenia si zdravotného stavu, vedzte, že všetko treba s mierou a správne. Cvičenie treba robiť pravidelne. Pri zanedbaní hrozí, že sa vám problémy nie len vrátia, ale aj zhoršia. V rehabilitačných centrách vás však vedia správne naučiť a vysvetliť vám, čo sa s vami a vašim telom pri cvičení deje. Zdravotnú starostlivosť by ste mali vyhľadať hneď ako pocítite problémy a bolesti. Ak vás bolia plecia, krčná chrbtica a svaly, bolesť vám z krku vystreľuje do hlavy, je najvyšší čas začať pravidelne cvičiť. Okrem rehabilitácie a zdravotnej starostlivosti, je potrebná relaxácia cvičenie. Cviky na rozhýbanie kostry, uvoľnenie svalov nájdete na internete v hojnom počte. Dôležité je však cvičiť
cvičiť správne a to vás naučia len na školených pracoviskách. Jednou z nich je aj Poliklinika Bratislava, kde sa rehabilitáciou zapodievajú vo veľkej miere, nakoľko majú samostatné centrum.