06/06/17
Svet technológií sa neustále vyvíja a zdokonaľuje. Opačne to nie je ani v účtovníctve. Moderné nástroje a intuitívne informačné systémy využívajú už aj vaši účtovníci. Vďaka tomu sa akákoľvek náročná práca mnohokrát zjednoduší. Predsa zefektívnenie pracovných procesov je cieľom každej spoločnosti. No ako to môže pomôcť aj k celkovej spokojnosti klientov? V nasledujúcom článku vám povieme, ako svet informačných systémov v účtovníctve podporuje vzťah medzi klientom a spoločnosťou.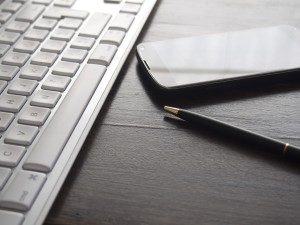 Dôležitosť informačných systémov
O tom, že informačné systémy sú dôležité niet pochýb. Majú veľmi široké uplatnenie a spolu s technológiami sa neustále vyvíjajú. Môžeme ich sledovať v rôznych odvetviach, či už v doprave, stavebníctve, zdravotníctve, účtovníctve a kdekoľvek inde.
Bezpečné účtovníctvo
Rôzne účtovnícke spoločnosti ponúkajú vlastné inovatívne softvéry, pomocou ktorých si možno kedykoľvek skontrolovať stav svojho účtovníctva. Tieto softvéry možno používať online pomocou vášho webového prehliadača. Teda pre prístup do systému je samozrejme nutné pripojenie na internet. V súčasnosti to nepredstavuje žiadnu prekážku, keďže internet už "chytíte" takmer všade. Možno si niekto položil otázku: "Ale je to bezpečné?". Samozrejme. Všetky dáta sú bezpečne uložené na cloude, sú prísne chránené. Okrem toho takýto informačný systém možno vybaviť dvojfaktorovým prihlasovaním. Ide o kontrolný proces, kedy okrem svojich prístupových údajov vložíte aj autorizačný kód, ktorý systém odošle priamo na váš mobil. V takom prípade sa už viac nemusíte obávať odcudzenia prístupov do svojho užívateľského konta.
Účtovníctvo už aj v mobile
Nie ste pri svojom notebooku a potrebujete upraviť reporty podľa aktuálnych potrieb alebo odoslať dôležitú faktúru? Prečo nevyužiť svoj tablet alebo smartfón. Vďaka intuitívnemu užívateľskému rozhraniu sa viete jednoducho a rýchlo pohybovať v aplikácii a vykonávať potrebné akcie. Svet mobilných zariadení neustále napreduje, preto to treba využiť a nasledovať trend.
Zaujímajte sa
Sledujte najmodernejšie trendy vo svete informačných systémov. Nikdy neviete, kedy vám pomôžu uľahčiť prácu a pomôcť napredovať.
17/05/17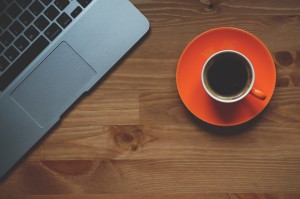 Informačné systémy dnes využívajú všetky firmy. Ich dôležitosť neustále rastie a ich vývoj neustále napreduje. Prečo je vývoj informačných systémov dôležitý pre vašu firmu? Čítajte ďalej a dozviete sa hlavné benefity.
Bezpečnosť na prvom mieste
Hackeri sú veľmi prefíkaní, preto treba byť opatrný. Chráňte svoje dáta a majte zabezpečený systém. Citlivé dáta musia strážené a zalóhované. Pre ešte väčšiu ochranu možno využiť dvojfaktorové prihlasovanie, kde sa dostanete do systému až po zadaní kódu, ktorý sa vám doručí v SMS správe.
Dôležitá rýchlosť
Ďalší dôležitý faktor, bez ktorého sa kvalitný informačný systém nezaobíde. Nikto nechce pomalý web stránku, tak isto je to aj s interným systémom. Rýchlosť poskytnutia dát hraje vysokú rolu. Vyfiltrované údaje máte ihneď k dispozícii a môžete s nimi ďalej pracovať.
Menšia chybovosť
Všetky informácie sú uložené v databáze a všetky vykonávané operácie spracováva systém, vďaka čomu sa minimalizujú možné chyby zamestnancov.
Prístup aj v zahraničí
Responzívny dizajn je dnes samozrejmosťou. Prístup do systému z akéhokoľvek zariadenia je nevyhnutnou súčasťou každého software na mieru. Ste na dovolenke a zastihla vás mimoriadna situácia? Žiaden problém. Pomocou svojho smartfónu sa viete jednoducho prihlásiť a robiť potrebné úkony odkiaľkoľvek s pripojením na internet.
Záver
Informačné systémy zohrávajú v našich životoch významnú úlohu, aj keď si to väčšina z nás ani len neuvedomuje. Preto pri výbere vhodného softvéru dbajte na množstvo faktorov a najmä si pri zabezpečovaní informačného systému vyberte toho správneho partnera, ktorý má dlhoročné skúsenosti.
14/08/14
Prečo sa oplatí CRM riešení a prínosy systém CRM – Komplexný pohľad na zákazníkov – jeho obrat, zisk, odoberané položky, saldokonto, platobná morálka, ceny, zmluvy, reklamácie, kontaktné osoby, rokovania, trendy.
Riadenie a evidencia dopytov, rozpracovaných obchodných príležitostí, hodnotenie úspešnosti ponúk, porovnanie s konkurenciou, výťažnosť obchodného potenciálu, zostavovanie výhľadov obchodníkov, firmy. Hromadné riadenie komunikácie so zákazníkmi, kampane, výstavy, sledovanie a meranie odozvy zákazníka a na jeho čiastkové akcie, vznik konkrétnych obchodných príležitostí, vyhodnotenie úspešnosti, meranie ekonomických prínosov.
Najväčšia prekážka pre použitie CRM – Informačný systém ponúka bohatú funkčnosť, rozsah, tiež variabilitu a najväčšou prekážkou je vlastne pre zákazníkov dobrovoľnosť evidencie. Tím špecialistov sa preto zameriava na pomoc užívateľom. Cieľom je motivovať užívateľov systému na vkladanie údajov o komunikácii.
Ako v CRM zjednodušiť a podporiť evidenciu údajov – V Informačnom systéme na kartu zákazníka sú automaticky či pomocou nastavených funkcií zapisované dáta, doklady, ktoré majú vypovedaciu hodnotu – vyžaduje podrobný konkrétneho vyjadrenia danej osoby. Snahou je zjednodušiť postup a minimalizovať počet klávesov, ktoré musí užívateľ použiť. Systém prístupových práv má zaisťujúce zabezpečenie dostupnosti uložených kľúčových informácií iba len oprávneným osobám. Rozsah aj podrobnosť evidencie si môže zvoliť sám zákazník a v priebehu používania systému možno nastavenie meniť.
Karta zákazníka CRM – obsahuje všetky informácie dôležité pre ďalšie riadenie zákazníckych vzťahov ako je: Evidencia dokladov a aktuálnych ekonomických výsledkov, všetky komunikačné údaje, kontaktné osoby, segmentáciu do nezávislých osí a mnoho ďalších.
Výhody CRM – v Informačnom systéme oceníte nesmierny rozsah súvislostí, samozrejme môžete analyzovať, vyhodnocovať alebo použiť ako podmienku pre ďalšie beh procesu.
Tiež skvelý pomocník pre tvorbu reportov – pred spustením reportu možno veľmi sofistikovane zadať, akým kľúčom budú uložené dáta spracované, vyhodnotené a tiež zobrazená. Vďaka tomuto si môžete vytvoriť systém zostáv, ktorý vám uľahčí orientáciu a komunikáciu.
Možnosti systému CRM – aplikácia služba overovania subjektov z obchodného registra, databáz neplatičov alebo subjektov s varovaním. V rámci CRM riešenie môžeme využiť prepojenie medzi digitálnou ústredňou a informačným systémom – bezprostredné zobrazenie karty kontaktu počas telefónneho hovoru a okamžité zachytenie záznamu a úloh z obsahu hovoru.
Cieľom systému CRM – zjednodušovať a uľahčovať všetkým zákazníkom a užívateľom prácu pri vkladaní a vyhľadávanie dát v systéme.
Více na: http://www.qi.sk/moduly/obchod-a-marketing/crm/
06/08/14
Ak sa vaša firma rozrastá, je nutné ju riadiť efektívne a musia sa využívať všetkých spôsobov, ktoré k tomu vedú a medzi tieto spôsoby patrí aj informačné technológie . Jednou z aplikácií, k dobrému riadenie vašej firmy je podnikový informačný systém.
Enterprise Resource Planing (ERP). To je názov podnikového informačného systému pre plánovanie podnikových zdrojov a slúži k zefektívneniu a zladenie procesov, ktoré v podniku prebiehajú. Podľa zamerania podniku sa môže jednať o správu majetku spoločnosti, o plánovaní zásob, o distribúcii, logistiku, účtovníctvo a fakturáciu. Podnikové informačné systémy nie sú bežné programy, ktoré sa len nainštalujú, spustí a používajú. Podnikové informačné systémy sa musia prispôsobiť podmienkam, aké sú vo firme, ale to je možné len do určitej miery. Preto sa musí pred objednaním a zakúpením podnikového informačného systému dobre zvážiť, aké potreby firma má a ako tu presne prebiehajú jednotlivé procesy. Ten najlepší podnikový systém je potom potrebné zvoliť podľa tohto zistenia.
Dnes je možné si na internete nájsť veľké množstvo ponúk na informačný systém pre podniky. Každý z výrobcov a distribútorov týchto podnikových systémov vám povie, že práve on je pre vašu firmu tým najlepším a upraví systém presne podľa vašich potrieb. Pretože sa všetko vykonáva automaticky, je vďaka podnikovému informačnému systému ľahšie podpora účtovníctva.
Zefektívnenie a súhra všetkých firemných procesov , je hlavným prínosom podnikových informačných systémov. Nakladanie s firemnými dokumentmi a vytváranie úspor patrí medzi ďalšie. Kontrola pre firmy je ľahšie, nemusí sa pre kontrolu špeciálne vystavovať dokumenty, pretože sa tieto dokumenty produkujú automaticky. K všetkým dátam sa dá ľahko a rýchlo dostať, pretože sa uchovávajú centrálne.
Více na: http://www.qi.sk