17/05/17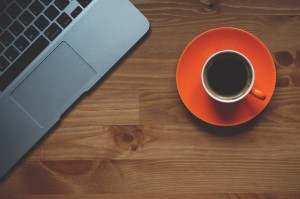 Informačné systémy dnes využívajú všetky firmy. Ich dôležitosť neustále rastie a ich vývoj neustále napreduje. Prečo je vývoj informačných systémov dôležitý pre vašu firmu? Čítajte ďalej a dozviete sa hlavné benefity.
Bezpečnosť na prvom mieste
Hackeri sú veľmi prefíkaní, preto treba byť opatrný. Chráňte svoje dáta a majte zabezpečený systém. Citlivé dáta musia strážené a zalóhované. Pre ešte väčšiu ochranu možno využiť dvojfaktorové prihlasovanie, kde sa dostanete do systému až po zadaní kódu, ktorý sa vám doručí v SMS správe.
Dôležitá rýchlosť
Ďalší dôležitý faktor, bez ktorého sa kvalitný informačný systém nezaobíde. Nikto nechce pomalý web stránku, tak isto je to aj s interným systémom. Rýchlosť poskytnutia dát hraje vysokú rolu. Vyfiltrované údaje máte ihneď k dispozícii a môžete s nimi ďalej pracovať.
Menšia chybovosť
Všetky informácie sú uložené v databáze a všetky vykonávané operácie spracováva systém, vďaka čomu sa minimalizujú možné chyby zamestnancov.
Prístup aj v zahraničí
Responzívny dizajn je dnes samozrejmosťou. Prístup do systému z akéhokoľvek zariadenia je nevyhnutnou súčasťou každého software na mieru. Ste na dovolenke a zastihla vás mimoriadna situácia? Žiaden problém. Pomocou svojho smartfónu sa viete jednoducho prihlásiť a robiť potrebné úkony odkiaľkoľvek s pripojením na internet.
Záver
Informačné systémy zohrávajú v našich životoch významnú úlohu, aj keď si to väčšina z nás ani len neuvedomuje. Preto pri výbere vhodného softvéru dbajte na množstvo faktorov a najmä si pri zabezpečovaní informačného systému vyberte toho správneho partnera, ktorý má dlhoročné skúsenosti.
14/03/15
Novodobý informačný portál, ktorého hlavná úloha je informovať ľudí o celkovom dianí v meste v ktorom žijú alebo ktoré chcú navštíviť. Portál VMOJOMMESTE.SK je navrhnutý tak, aby si každý obyvateľ mesta našiel informácie, ktoré ho zaujímajú, pod jednou strechou. Portál poskytuje miesto na odprezentovanie kultúrnej udalosti, športovej udalosti, produktu či služby podnikateľa, alebo na odprezentovanie informácií týkajúcich sa chodu mesta. Toto miesto je poskytnuté mestským organizáciám, podnikateľom ale aj občanom, ktorý majú záujem vo svojom meste odprezentovať niečo, o čom by mali ľudia V poslednej dobe sa v televízií čoraz viac hovorí o slabej mestských www stránok. Mestské stránky neposkytujú občanom a hlavne podnikateľom priestor, kde by sa mohli odprezentovať a dať do pozornosti svoju aktivitu obyvateľom mesta.
27/02/15
ŠIMLI STE SI, ŽE SA TU NIEČO DEJE ? Premýšľali ste niekedy nad tým, prečo väčšina ľudí prežíva "od výplaty do výplaty" a skupinu bohatých tvorí len malé percento ľudí? (viac…)
26/07/13
Gold ore grinding unit refers to grinding mills used in the grinding process of gold ore. Usually, grinding is finished after crushing, and makes a preparation for gold extraction. Since the foundation day of our company, Shanghai Hongxing has made a great contribution to global gold mining industry. We can design and produce every machine needed in the gold processing line. Here we focus on main types of gold ore grinding unit in China, also called gold ore grinding facility.
In China, gold ore grinding units have varied types, such as ball mill, rod mill, and vertical mill. The following are details of them.
Ball Mill
In China, ball mill is widely used as the gold ore grinding unit. Typically, ball mill has two warehouses. When it works, gold ore enters spirally and evenly the first warehouse of the milling machine along the input material hollow axis by input material device. In this warehouse, there is a ladder scale board, and different specifications of steel balls are installed on the scale board, when the barrel body rotates and then produces centrifugal force, at this time, the steel ball is carried to a certain height and falls to make the material grinding and striking. As for Hong's ball mill, it features simple operation, low energy consumption and high capacity.
Rod Mill
Besides the ball mill, rod mill performs as another common type of gold ore grinding unit in China. The motor of rod mill drives through the reducer and peripheral big gear, or the low-speed synchronous motor directly drives the rod mill through big gear around rod milling machine to drive the cylinder body rotation. The cylinder body is filled with appropriate grinding medium – steel bar. In the function of centrifugal force and friction force, the grinding medium is promoted to a certain height, and then is thrown or relief in the falling state.
Vertical Mill
Vertical mill is an advanced gold ore grinding unit. Compared with other types of gold ore grinding unit, it integrates the function of drying, milling, grading and transporting into one set. It is the high standard mill which can meet the high capacity of powder producing request. From crushing of raw material to grinding and packing is an independent production system. Compared with other milling plants, its passing ratio achieves 99%, this is what other mill cannot reach.
Practice has proved that the gold grinding unit designed by Hongxing can bring rich returns to your investment. If you have a great interest in our gold grinding units, please contact us, and we will make a big difference to your gold mining business!
hammering machine: http://www.china-hxjq.com/p14.html
26/07/13
Every year, customers from India keep a great interest in our gold ore grinding unit. In their opinion, compared with other brands, gold ore grinding units produced by Hongxing are able to stand high loading requirements, work continuously, and save the operation cost a lot. Here we focus on more details of our gold ore grinding unit in India.
Flowchart Of Gold Ore Grinding
In the gold mining industry, gold ore grinding units deal with the crushed gold-bearing particles into smaller particles or powder so that the leaching and smelting process can go smoothly. Gold ore grinding process can be divided into wet grinding and dry grinding. According to different applications, there will be open-circuit grinding and closed-circuit grinding process. Of course, there should be some associated equipment in the grinding process of gold ore, such as belt conveyor, vibrating grizzly screen, gold washing plant and vibrating feeder. The combination of associated machines makes the gold ore grinding unit work smoothly and reliable.
Gold Ore Grinding Unit In India
In India, most of mining investors choose ball mill as the gold ore grinding unit.Typically, ball mill is used to grind varied kinds of mine or other materials, in some cases, ball mill is used to select the mine. There are two ways of grinding for ball mill, that is, the dry process and the wet process. It can be divided into tabular type and flowing type according to different forms of discharging material. Adopting double tiered roller axletree, the centripetal spherical surface is used as the support of the host axletree. So ball mill produced by Hongxing can reduce the overall energy consumption by 30%. It employs an over-fall pattern discharge port, which can improve the final shape of granule.
We will try our best to help gold investors by the ways of supplying more high-quality products and better service, if you have some interest in our gold ore grinding unit in India, please contact us!
compound cone crusher: http://www.china-hxjq.com/n262.html