18/09/17
I first began playing in two different pairs of original Air Jordan XX's… that wasn't the best idea as that shoe apparently doesn't age well. The translucent rubber used on the herringbone pods get slick with age while the IPS cushion system become hard over time, which caused quite a bit of pain during and after playing in the shoe. Not sure why, but that's what ended up happening. The new pair from this year (2015), however, was good to go, and that is what I will base my review on. So, I would not recommend playing in a pair of OG's. You can if you'd like too… but you won't see me do it again.
Traction – When you first look at the traction provided, you can't help but think that you're going to receive some awesome traction with harringbone in place. Unfortunately, that wasn't always the case. The herringbone is inconsistent, and gets clogged with debris easily. A quick wipe will help with all of that, but it still remains inconsistent overall. Surprisingly enough, the exterior sections of the outsole that feature no herringbone performed best. It's not often that I wish a shoe didn't have herringbone, but this is one of those times. Just so you're not confusing things… inconsistent doesn't translate into 'bad' traction… its just not consistently good/ great. So they get the job done, for the most part, but they do leave you wanting a bit more. Of course a pristine court would change all of this, but I don't have the luxury of playing on that type of floor often… and I assume you don't either.
Cushion – IPS – Independent Podular Suspension – is an interesting cushion, and I enjoy the hell out of it when it's new. If you aren't familiar with IPS, its basically a dual density foam system. You have the Phylon midsole with strategically placed pods of foam that are a little softer than the Phylon. Each pod has a few millimeters of space between it and the Phylon, and they protrude out of the shoe a few milliliters as well. So when you strike the floor, impact is absorbed and you'll receive a slight bounce or response when pressure is relieved. The Air Jordan XXX2 was the first time the system was utilized, so while its nice on these, it gets better the further you get down the line of Air Jordan's until you reach the air jordan 13 – the last time IPS was used in an Air Jordan signature model.
When the cushion is new, its amazing. It works as advertised, and if I had to compare it to something… it sort of feels like walking on marshmallow pillars. Actually, thats sort of what the system is. Think of each pod as a marshmallow. You step on it, and it will compress then bounce back into shape. Pretty cool; right?
Now, like I mentioned above, the cushion doesn't age well… sort of like a marshmallow. They'll eventually get firm and lose their bounce. So, if you don't want to shell out the money for a new pair of XX's, you can try to find the 2008 CountDown Pack version (they're always priced well below retail on kd10sale.com) or possibly try locating a pair of Jordan Icons. Google those if you don't know what I'm talking about.
11/09/17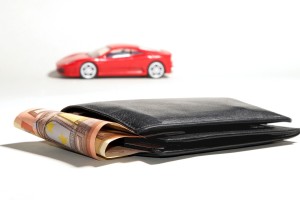 Konečne ste si našetrili na auto, z účtu Vám odišla nemalá suma peňazí avšak s výdavkami ešte stále nie je koniec. Okrem pravidelného tankovania je ďalším nákladom pre Vaše auto povinné zmluvné poistenie. Alebo možno iba uvažujete o kúpe nového vozidla a chcete vedieť koľko zaplatíte za pzp.V tomto článku sme si pre Vás pripravili jednoduché porovnanie cien pzp pre jednotlivé typy áut. Môžete tak získať aspoň ako taký prehľad o tom, koľko Vás bude stáť pzp poistenie.
Prehlad povinného zmluvného poistenia
Typ auta

Najlacnejšie poistenie

Najpredávanejšie poistenie

Vysoký štandard

Škoda Fabia

2005, 1.2, 44kW

78,20€

Kooperativa

82,65€

Komunálna poisťovňa

121,13€

Allianz

Toyota Auris

2008, 1.6, 91kW

104€

Komunálna poisťovňa

110,50€

Komunálna poisťovňa

169,15€

Allianz

Honda Civic

2003, 1.4, 66kW

97,75€

Kooperativa

103,50€

Komunálna poisťovňa

148,58€

Allianz

Opel Insignia

2014, 2.0, 120kW

137,05€

Genertel

153€

Komunálna poisťovňa

224,72€

Allianz
Do tabuľky sme si zobrali pár typov vozidiel, pre ktoré sme pomocou online kalkulačky vypočítali výšku poistného.V prvom príklade sme poisťovali Škodu Fabiu 30-ročného muža z mesta, ktorý má 12 rokov vodičský preukaz a jazdí bez nehôd. Za poistenie by zaplatil približne 80€. Ak sme však výpočet pozmenili a muža nahradili 65 ročným dôchodcom, teda skúsenejším vodičom, výška pzp klesla aj o 20€.  Z tabuľky ďalej vidieť, že čím má auto vyšší výkon a väčší zdvihový objem valcov, tak mu vyjde aj vyššie poistenie. Majiteľovi 14-ročnej Hondy vyšlo najlacnejšie pzp približne 100€  a vysoký štandard (vyššie limity poistného plnenia) okolo 150€. Ak sme však v online kalkulačke pridali vodičovi jednu nehodu, cena vysokého štandardu sa zvýšila o takmer 15€. V poisťovni, kde ponúkajú ceny poistného plnenia teda viac zaváži či ste už niekedy spôsobili nehodu. Pozreli sme sa aj na novšie vozidlo s vyšším výkonom ako je napr. Opel Insignia, ktorého najlacnejšie pzp bolo 137€. Ak sme však zmenili parameter bydliska a vodiča sme presmerovali do malej dedinky na západe Slovenska namiesto mesta, tak sa výška pzp znížila až o 30€. Súvisí to s tým, že vodič v meste je vystavený vyššiemu riziku nehody.
Aká bude cena Vášho pzp  závisí od viacerých faktorov vozidla. Zisitite si aj vy tú Vašu pomocou online kalkulačky na stránke mojepzp.sk
07/09/17
The Air Jordan Pantone series debuted in 2010. Is it too little too late for the shoe to succeed at retail?
While I still enjoy the Air jordan 7  Pantone series, a lot of the newer generation that seem to be "into" sneakers likely couldn't care less about this release. Maybe if it were an Air Jordan 3 or 4, but even those haven't sold well — even in rare PE edition releases such as the Motorsports and those including the Nike Air branding. With Yeezy and Boost sneakers being all the rage, the Air Jordan 7 'Pantone' will likely be overlooked. However, if you end up grabbing a pair then our detailed look and review of the shoes should help you know what you're about to receive.
Traction – The overall surface area is very good no matter your position or movements. Clean floors are ideal of course but even semi-dusty courts were no match for the AJ7. It wasn't until I played on a debris (mostly dust) filled court that traction became an issue which was remedied by consistently wiping the bottom. Certain sections of the rubber are smooth and fairly sticky when new so this will accumulate dust even on the cleanest of courts so some wiping will be needed.
For what is offered, the Air Jordan VII Pantone  offers some very nice traction that can keep you planted and stable throughout gameplay.
Cushion – The most notable difference between the Air Jordan 7 Pantone  and the previous models would be the overall cushion. From what I've been told, the original and first round retro releases featured an embedded full length Air unit and these newer retro models have them placed directly under foot. Major change in cushion from all of the previous models and the midsole itself is much more forgiving as well. Out of all the Air Jordan's from 1-9 I'd say the 7 offers the most out of cushion and comfort
Material – Depending on the colorway the materials will be different. Each material option offers different levels of support so if you wish to maximize support then go with the leather versions. Nubuck versions will offer you less support but offer greater range of motion and mobility. Overall the materials held up nicely, most of the visible damage to the shoe is on the painted sections of the midsole so the leather is definitely a reliable option.
Fit – These fit a little strange for me… an 8.5 fits securely along the midfoot yet they are to short length wise while a sz 9 (which is what I wore) is fine length wise but could have had a slightly more secure midfoot fit. Once fully laced they aren't too bad and the midfoot is held down nicely while the collar draws your heel back into the basketball shoes keeping the heel and ankle secure. The best fitting Air Jordan right now comes down to the AJ4 & 7, in my opinion.
Ventilation – Not quite as good as the AJ6 but better than anything before that. I would have liked to have had the perforations found along the tongue to have been completely open from the inside out but everything else wasn't horrible. These are thicker (material wise) than the AJ6 so what you lose in ventilation you gain in supportive materials.
Support – The molded arch does its job while the overall fit and materials will take care of the rest for you. As noted above, the material choice you make will improve the overall support in general. I did wear the Bordeaux colorway during my playing time in the Air Jordan 6 Pantone and the materials along the upper just didn't give me enough support when putting a lot of torque on the shoe so I ended up switching back to the Olympic version… it was night and day with the amount of support the materials offer between the two.
Overall – The Air Jordan 7 Pantone  =is possibly the best early Air Jordan for on-court purposes. They are a very well rounded shoe in general when compared to the previous models as they offer the best cushion, solid traction, reliable materials with a pretty solid fit, above average ventilation and still offer plenty of support. http://www.kd10sale.com
25/08/17
BEAST 150A
It's more about the performance, it is about the fashion. It's about competition. Our team has been dedicating lots of time and efforts to improve the design to bring you this completely stunning product- Beast series. Beast series ESC are well designed and tested and fine-tuned by the experienced driver proven to be a reliable quality ESC. On top of this, we make it more resistant to water. Not splash, it's real waterproof. You can run your vehicles through the morning dew, down the muddy road, across the soggy snow or just about anywhere else you'd be interested in running a 1/8th scale RC buggy or truck. We are using today's state of the art micro components, The ESC delivers advanced tuning options for the hardcore racer. Whether you are into large scale or short course, Beast has what racers demand; reliability, precise control and unmatched power handling capability. Also for the sake of safety, we offer you the accurate voltage and temperature protection to make sure you are using within the safe limits. Wide range of parameter configuration and friendly PC interface setting make it even more perfect choice to gear up your vehicle.
ZTW Brushless ESC
Features:
1. Enhanced throttle response, excellent acceleration, strong brakes and throttle linearity
2. Using advanced software interface to set up or update the software or using programming card to make adjustments.
3. Using PC or programming card to program forward or reverse throttle limit
4. Using PC to program braking percent
kerui alarm Vu Solo 4K kerui alarm Store Hikvision Store Vu+ Solo 4K Vu+ Solo2 Vu Duo2 DM800 HD SE V2 DM500 HD VU+Solo2 VU+Solo Se V2 VU+Solo Pro V3 Mag254 HeroBox EX4 HeroBox EX3 HeroBox EX2 X Solo Mini 3 Zgemma Star H.2S Zgemma Star H.2H
kerui alarm Vu Solo 4K Headrest DVD player kerui alarm Store DLP HD projector Hikvision Store Naviskauto Headrest DVD Hikvision Ip camera SunrayBox 
5. Multiple protection features: Low voltage cut-off protection, over-heat protection and throttle signal loss protection
6. Compatible with NOVAK, LRP, ORION Sensored brushless motor
7. MOSFET design provides high-current output (1080 amp peak) with incredibly low resistance (.0003 Ohm)
8. Micro-fin aluminum heat sink dissipates heat.
9. Industrial leading edge waterproof design
Specifications:
Max continuous current: 150A
Burst current: 180A
BEC output: 6-8.4V adjustable, 3A
Motor type: 4 pole sensorless and sensored brushless motors
Battery: 5-18 Cell NiMH or NiCd, 2-6S LiPo
Suitable vehicles: 1:8 on-road and off-road cars/trucks
Operation environment: waterproof design allows you to use in nearly any environment
Resistance: 0.0002 Ohm
Dimensions: 55x48x37mm
Weight: 159g
25/08/17
ZTW Spider serie SER's zijn een goede keuze voor elke grootte van multi-rotor.
Ontworpen vanaf de grond opgebouwd voor eenvoudige installatie en eenvoudige installatie en pre-flitste met SimonK OneShot 125 firmware naar een snelle, super-glad, lineaire gasrespons die ideaal is voor multi-rotoren geven.
Naast de uitstekende bouwkwaliteit, ZTW Spider SER's zijn voorzien van thermische beveiliging en automatische gashendel stilgelegd in het geval van signaalverlies.
Kenmerken:
• Speciaal ontwikkeld voor multi-rotor gebruik
• Pre-flitste uit de fabriek met SimonK firmware
• 12V leveren uit voor hulpapparatuur
• Maakt gebruik van krachtige, high performance MCU
• Super-soepele en nauwkeurige gasrespons
• Auto gasklep stilgelegd in signaal lose situatie
• Veiligheid thermische beveiliging overbelasting
• Safe start, de motor wordt pas ESC correct bewapend
• Lage interne weerstand
• Programmeerbare via gasknuppel (zie instructies onder "Files" tab)
specs:
Constant Current: 60A
Max Burst stroom: 70A
Input Voltage: 7.4 ~ 22.2V (2 ~ 6S LiPoly)
BEC: OPTO
Output: 12V
Afmetingen: 55 x 30 x 13mm
Gewicht: 50g
Servo Lead: JR Type
ZTW Spider Serie 60A OPTO Multi-Rotor ESC 2-6S 12V Out (SimonK Firmware) User manual free Download
kerui alarm Vu Solo 4K kerui alarm Store Hikvision Store Vu+ Solo 4K Vu+ Solo2 Vu Duo2 DM800 HD SE V2 DM500 HD VU+Solo2 VU+Solo Se V2 VU+Solo Pro V3 Mag254 HeroBox EX4 HeroBox EX3 HeroBox EX2 X Solo Mini 3 Zgemma Star H.2S Zgemma Star H.2H
kerui alarm Vu Solo 4K Headrest DVD player kerui alarm Store DLP HD projector Hikvision Store Naviskauto Headrest DVD Hikvision Ip camera SunrayBox