11/10/17
Erkrath, 9.5.2017 – Tajemství je odhaleno: TimoCom rozšiřuje největší evropskou dopravní platformu o novou aplikaci! Od spuštění v létě bude TC Transport Order® umožňovat více než 120.000 uživatelů TimoCom elektronické transakce v platformě. Tímto milníkem TimoCom vytváří pro své zákazníky zásadní přidanou hodnotu v otázkách digitalizace a optimalizace procesů.
S novou aplikací budou obchodní partneři poprvé vyřizovat své přepravní zakázky přímo v rámci platformy TimoCom, čímž se podstatně zefektivní digitální propojení mezi zadavatelem a dodavatelem. Zavedení TC Transport Order® podstatnou měrou přispívá k digitálnímu rozvoji dopravní platformy. Pro naše zákazníky to znamená především výrazný časový přínos a také značné úspory procesních nákladů díky čistě digitálním postupům a zamezení přechodům mezi různými médii", objasňuje Gunnar Gburek, mluvčí společnosti TimoCom.
Elektronické poptávání dopravy a centrální správa objednávek
Díky zadání poptávky na dopravu do TC Transport Order® mohou zadavatelé poptat dopravu u více partnerů – v reálném čase a za aktuální denní ceny. Následně si jednoduše vyberou z obdržených nabídek tu nejvýhodnější. Potenciální dodavatelé mají díky konkrétním poptávkám šanci na další zakázky. Obchod je pak následně realizován "digitálním podáním ruky" ve správě objednávek v TC Transport Order®. Tam mají oba obchodní partneři přehled o všech svých objednávkách přeprav a jejich stavu. Mohou je pro vlastní organizaci kdykoliv centrálně spravovat v platformě TimoCom. Kromě toho budou uživatelé informováni o událostech, které jsou pro ně důležité – také v rámci dopravní platformy.
Od začátku července bude TC Transport Order® zásadně optimalizovat obchodní procesy mezi dopravci, speditéry a zasilateli a přinese tak nový čerstvý vítr do každodenní práce s dopravní platformou TimoCom.
Více informací o TimoCom naleznete na www.timocom.cz.
10/10/17
This is a high voltage version Gecko ESC supports up to 12S LiPo, but no built in BEC.
GECKO series also include ESC OPTO for giant flying. This series of ESCs also features an exposed, finned heat sink aluminum case with lightweight plastic end caps. Additional features include safe power arming along with advanced programmable, data logging system, low voltage cutoff, braking, timing, throttle input range, and more, making this series truly a pro series speed control.
As the development of the electronic and popular demand and designed for extreme aerobatics and therefore has the capability to support the higher current applications to eliminate the possibility of unwanted shutdowns, and is also capable of supporting continuous simultaneous multiple servo operations typically found in CCPM equipped hardcore 3D E-helicopters.
Features
Data logging system such as temperature, voltage, current, RPM,
SBEC Voltage Output 5.0, 6.0, 7.4, 8.4V adjustable
Advanced Governor Mode and soft start
High SBEC Current Output, continuous 8A and burst 16A, designed to meet your high current application
Power arm protection, over-heat protection, low-voltage protection and lost-signal protection
Secondary sub-menu setting by LCD program card or PC interface
Firmware updating by PC interface
Unique metal shape designing gives your new fashion visual impact.
Super smooth and accurate throttle linearity
Support and match with most of the motors, including high RPM motors
Programmable motor timing
Utilizes new smaller MOSFET technology to minimize weight
Finned heat sink
programmable throttle input range
Anti-spark circuit eliminates (HV OPTO version only)
ZTW's Yu Lei, Won the NO one at 2017 China Dron Racing Final
Time:09-16-2017 11:08
 After CHINA DRONE RACING at Shekou,Shenzhen, UAV ring finally waiting for the long-awaited finals. Personally experience the level of preliminaries competition, we can feel more difficult to enter the finals. There should be applause here

Although the August "Forbidden City" stood on the tail of the summer, slightly dripping boring. And the finals, just like a stimulant, so come from all over the country, has long been gearing off the hands of flying hands, as well as UAV drop lovers, and once in our "emperor" dry up. Secretly tell you, in the Tweets sponsored by the flying hands "Yu Lei" in this inside Oh!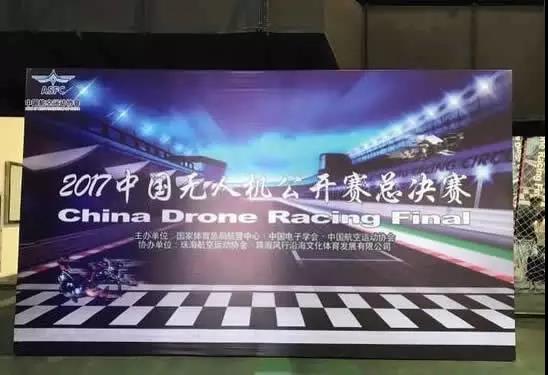 August 23, low-key opening ceremony, as well as flying test flight. Vaguely can feel a "big thing". To know that this is China's first national UAV racing competition, led by the State Sports General Administration of the UAV Open. Must, play in the back!
After watching the big god of the test flight, the author was surprised to find that the break into the final team, there is a team of the composition of the size of the team were 9, 10 years old, 11 years old. Among them, the 9-year-old player is also the youngest players. Had to feel ah: "the Yangtze River after the waves push waves, waves wave." Members "before the waves" who should be quite pleased! @ ZTW-Yu Lei. I think this is not too big to worry about the big mentality is enough evil drops, had to despise their own one second, no one unmanned machine ring is so rich and colorful. Tell me, let's move on.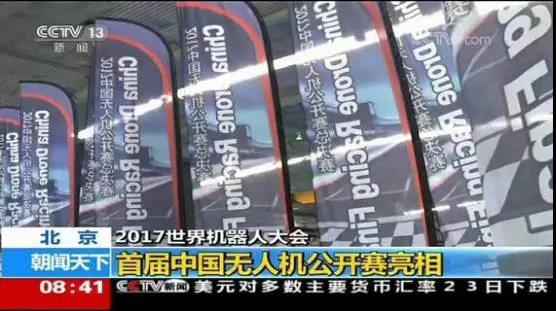 CCTV 13 shot out of the flag really did not like the same effect, this momentum, looked twice as cool There are three items in this final:
UAVs around the standard racing, UAV lap racing and UAV mission match. In the middle there are through the big god of the show. Do not visit the scene of the small partners at the moment what feeling … …
24: 9: 30 – 17:00, two rounds of preliminaries
25: 10: 00-18:00, semi-final and match against the tournament preliminaries and finals
26: 10: 00 – 16:00, lap tournament finals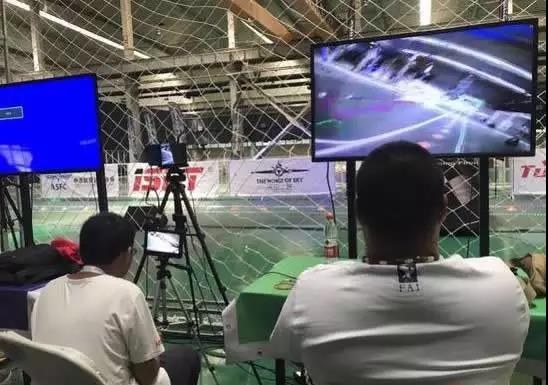 In addition to CCTV 13, BTV is also on the final made a special report. Xiao Bian I will not go into details. But must be said that there are those who feel that the game drop your hands, so handsome, it is estimated that fans fans have increased a lot @ ZTW-Yu Lei. But then back, the finals is the finals, to the organizing committee point praise!
Finally, finally, we talked about the key friends. In the past two years has been forced to sponsor the Beijing local flying hands – Yu Lei in the game clearance, and ultimately in the tournament always made the first good results. Where the adverbial ad, in the special Wei drop quality or withstand the test of the contest. In the UAV among the torrent, the Shenzhen City in the special Wei Technology Co., Ltd.,
hoping to "fuel", refueling, efforts, to you die friends, you fly, to bring a good product.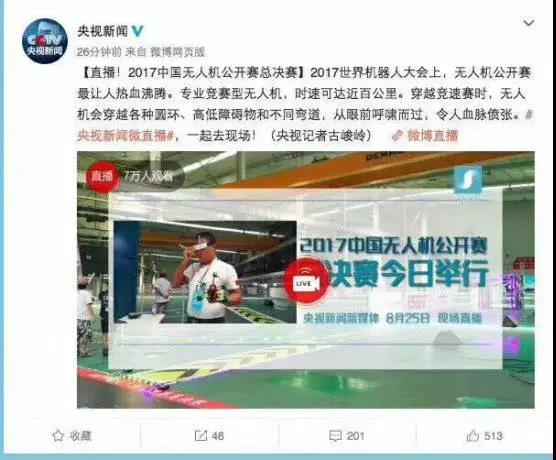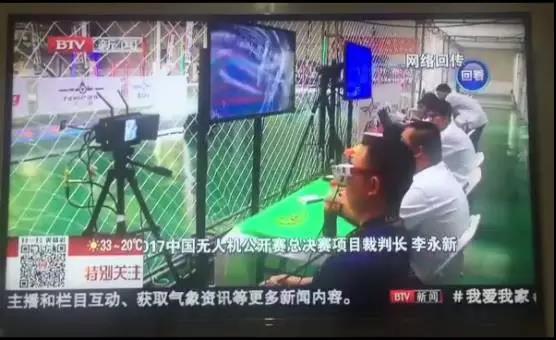 Of course, we have to congratulate, waves (Li Kunhuang), this from Shenzhen drop young man, gains the first lap race. He took the number of the first one or no one can remember the circle, but he promoted the role of UAV competition, I think, self-evident!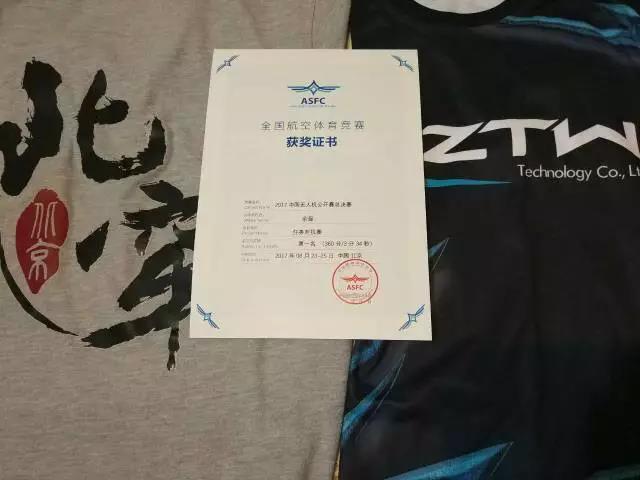 Finals is a golden age through the machine,
Finals is also a master cut off the opportunity,
The finals is that we in the special Wei and other manufacturers to show themselves on the stage,
Looking forward to the next .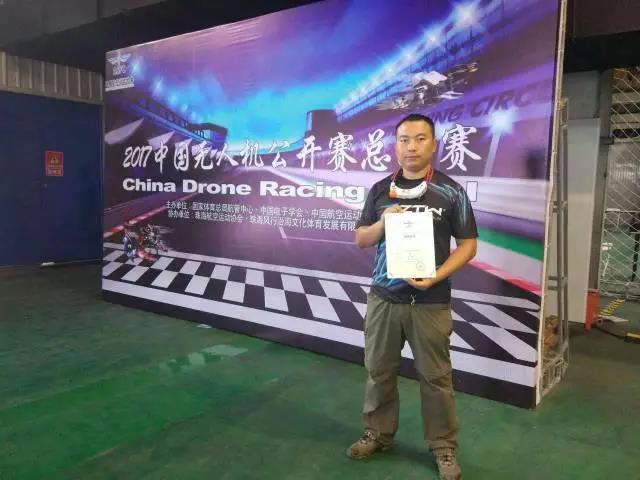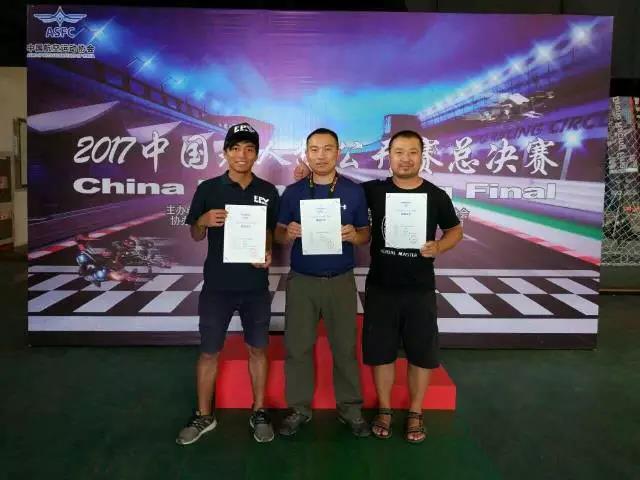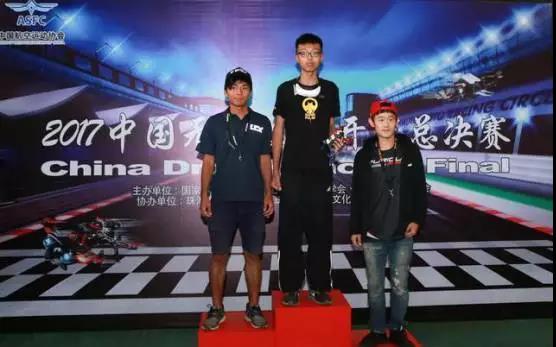 Specifications
Output: Continuous Current 120A ,Burst Current 150A for 10 seconds
Battery : 18-38 NiXX / 6-12S LiPo
Weight: 115g
Size: 46x65x16.6mm (WxLxH)
ZTW Gecko 120A High Voltage Aircraft ESC User Manual Free Download
04/10/17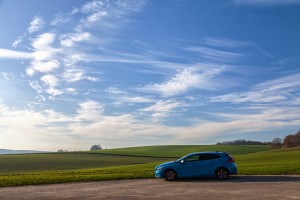 Povinné zmluvné poistenie musí mať uzatvorené každé motorové vozidlo alebo prípojné vozidlo s evidenčným číslom a tiež niektoré špeciálne vozidlá, ktoré sa pohybujú po cestných komunikáciách. Sú to napríklad priemyselné a poľnohospodárske stroje. Ak potrebujete zriadiť PZP už nemusíte chodiť na pobočku poisťovne. V dnešnej dobe internetu to urobíte ľahko a rýchlo napríklad aj z pohodlia vašej obývačky.
Pýtate sa ako? Jednoducho.
Na výpočet povinného zmluvného poistenia existuje online kalkulačka. Je to výborný spôsob ako si rýchlo zistíte najvýhodnejšie ponuky poisťovní a zároveň vidíte, koľko by ste mohli za nové pzp ušetriť. Vďaka online kalkulačke totiž môžete získať lepšie ceny ako pri osobnom uzatvorení povinného zmluvného poistenia.
Aké sú výhody online kalkulačky?
Výhod online kalkulačky je hneď niekoľko. Po vyplnení vašich údajov sa vám zobrazí kompletná ponuka od všetkých poisťovní na trhu. Vaše údaje zadávate len raz a všetko je zdarma. Máte tak možnosť vybrať si také poistenie, ktoré vám bude vyhovovať. Môžete ho uzatvoriť ihneď bez toho, aby ste niekam chodili. Online kalkulačka vám teda šetrí okrem vašich peňazí aj čas.
Podľa čoho mi online kalkulačka vyráta výšku PZP?
Pri výpočte ceny povinného zmluvného poistenia zohľadňuje online kalkulačka viacero kritérií. Dôležitými faktormi je napríklad vek vodiča, výkon motora a objem valcov. To znamená, že ak máte nižší výkon motora a vyšší vek, môžete mať povinné zmluvné poistenie lacnejšie. Preto by ste sa mali dobre rozhodnúť pri výbere vášho vozidla predtým, než ho kúpite. Ďaľšie kritériá, ktoré poisťovne posudzujú sú napríklad hmotnosť vozidla, bydlisko držiteľa vozidla, dĺžka bezškodového priebehu ale aj forma splátok, ktorú si vyberiete. Na výber máte z troch možností a to ročne, polročne alebo štvrťročne.
Ak teda premýšľate, kde by ste si uzatvorili povinné zmluvné poistenie, určite vyskúšajte online kalkulačku, ktorá patrí medzi najprehľadnejšie a najkomplexnejšie porovnávacie systémy na Slovensku.
18/09/17
I first began playing in two different pairs of original Air Jordan XX's… that wasn't the best idea as that shoe apparently doesn't age well. The translucent rubber used on the herringbone pods get slick with age while the IPS cushion system become hard over time, which caused quite a bit of pain during and after playing in the shoe. Not sure why, but that's what ended up happening. The new pair from this year (2015), however, was good to go, and that is what I will base my review on. So, I would not recommend playing in a pair of OG's. You can if you'd like too… but you won't see me do it again.
Traction – When you first look at the traction provided, you can't help but think that you're going to receive some awesome traction with harringbone in place. Unfortunately, that wasn't always the case. The herringbone is inconsistent, and gets clogged with debris easily. A quick wipe will help with all of that, but it still remains inconsistent overall. Surprisingly enough, the exterior sections of the outsole that feature no herringbone performed best. It's not often that I wish a shoe didn't have herringbone, but this is one of those times. Just so you're not confusing things… inconsistent doesn't translate into 'bad' traction… its just not consistently good/ great. So they get the job done, for the most part, but they do leave you wanting a bit more. Of course a pristine court would change all of this, but I don't have the luxury of playing on that type of floor often… and I assume you don't either.
Cushion – IPS – Independent Podular Suspension – is an interesting cushion, and I enjoy the hell out of it when it's new. If you aren't familiar with IPS, its basically a dual density foam system. You have the Phylon midsole with strategically placed pods of foam that are a little softer than the Phylon. Each pod has a few millimeters of space between it and the Phylon, and they protrude out of the shoe a few milliliters as well. So when you strike the floor, impact is absorbed and you'll receive a slight bounce or response when pressure is relieved. The Air Jordan XXX2 was the first time the system was utilized, so while its nice on these, it gets better the further you get down the line of Air Jordan's until you reach the air jordan 13 – the last time IPS was used in an Air Jordan signature model.
When the cushion is new, its amazing. It works as advertised, and if I had to compare it to something… it sort of feels like walking on marshmallow pillars. Actually, thats sort of what the system is. Think of each pod as a marshmallow. You step on it, and it will compress then bounce back into shape. Pretty cool; right?
Now, like I mentioned above, the cushion doesn't age well… sort of like a marshmallow. They'll eventually get firm and lose their bounce. So, if you don't want to shell out the money for a new pair of XX's, you can try to find the 2008 CountDown Pack version (they're always priced well below retail on kd10sale.com) or possibly try locating a pair of Jordan Icons. Google those if you don't know what I'm talking about.
11/09/17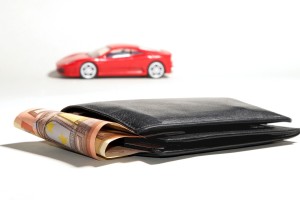 Konečne ste si našetrili na auto, z účtu Vám odišla nemalá suma peňazí avšak s výdavkami ešte stále nie je koniec. Okrem pravidelného tankovania je ďalším nákladom pre Vaše auto povinné zmluvné poistenie. Alebo možno iba uvažujete o kúpe nového vozidla a chcete vedieť koľko zaplatíte za pzp.V tomto článku sme si pre Vás pripravili jednoduché porovnanie cien pzp pre jednotlivé typy áut. Môžete tak získať aspoň ako taký prehľad o tom, koľko Vás bude stáť pzp poistenie.
Prehlad povinného zmluvného poistenia
Typ auta

Najlacnejšie poistenie

Najpredávanejšie poistenie

Vysoký štandard

Škoda Fabia

2005, 1.2, 44kW

78,20€

Kooperativa

82,65€

Komunálna poisťovňa

121,13€

Allianz

Toyota Auris

2008, 1.6, 91kW

104€

Komunálna poisťovňa

110,50€

Komunálna poisťovňa

169,15€

Allianz

Honda Civic

2003, 1.4, 66kW

97,75€

Kooperativa

103,50€

Komunálna poisťovňa

148,58€

Allianz

Opel Insignia

2014, 2.0, 120kW

137,05€

Genertel

153€

Komunálna poisťovňa

224,72€

Allianz
Do tabuľky sme si zobrali pár typov vozidiel, pre ktoré sme pomocou online kalkulačky vypočítali výšku poistného.V prvom príklade sme poisťovali Škodu Fabiu 30-ročného muža z mesta, ktorý má 12 rokov vodičský preukaz a jazdí bez nehôd. Za poistenie by zaplatil približne 80€. Ak sme však výpočet pozmenili a muža nahradili 65 ročným dôchodcom, teda skúsenejším vodičom, výška pzp klesla aj o 20€.  Z tabuľky ďalej vidieť, že čím má auto vyšší výkon a väčší zdvihový objem valcov, tak mu vyjde aj vyššie poistenie. Majiteľovi 14-ročnej Hondy vyšlo najlacnejšie pzp približne 100€  a vysoký štandard (vyššie limity poistného plnenia) okolo 150€. Ak sme však v online kalkulačke pridali vodičovi jednu nehodu, cena vysokého štandardu sa zvýšila o takmer 15€. V poisťovni, kde ponúkajú ceny poistného plnenia teda viac zaváži či ste už niekedy spôsobili nehodu. Pozreli sme sa aj na novšie vozidlo s vyšším výkonom ako je napr. Opel Insignia, ktorého najlacnejšie pzp bolo 137€. Ak sme však zmenili parameter bydliska a vodiča sme presmerovali do malej dedinky na západe Slovenska namiesto mesta, tak sa výška pzp znížila až o 30€. Súvisí to s tým, že vodič v meste je vystavený vyššiemu riziku nehody.
Aká bude cena Vášho pzp  závisí od viacerých faktorov vozidla. Zisitite si aj vy tú Vašu pomocou online kalkulačky na stránke mojepzp.sk