16/03/17
Viete, čo je jedným z najlepšie strážených tajomstiev pre zdravé vlasy? Myslíte si, že je to nejaký drahý prípravok alebo luxusný šampón? Potom ste na omyle! Aj keď vlasové prípravky v značnej miere ovplyvňujú kvalitu vlasov, možno budete prekvapení, ale vyvážená strava dokáže spraviť s vlasmi hotové zázraky. Odborníci sa zhodujú, že zdravá strava so správnym pomerom bielkovín, železa a ďalších látok, môže prispieť k lepšie vyzerajúcim a zdravým vlasom. Ak v poslednej dobe ste zaznamenali nadmerné vypadávanie vlasov, strava môže tento problém vyriešiť.
 Prečo vlasy vypadávajú a čo je to zdravý vlas?
Vlasy začnú vypadávať z rôznych príčin. Môže to ovplyvňovať genetika, hormonálne zmeny, ochorenia a nedostatok živín.
Zdravý vlas je vlas, ktorý rastie zodpovedajúcim spôsobom z každého folikulu,  ľahko sa neláme  a pokožka hlavy je zdravá. Potom sú vlasy lesklé, živé a ľahko zvládnuteľné.
Vyvážená strava môže dodať vašim vlasom všetky živiny, ktoré potrebujú, aby splnili túto definíciu pre zdravé vlasy.
Aké vitamíny  a minerály prijímať pre obmedzenie vypadávania vlasov?
Proteín je dôležitý pre zdravé vlasy
Vaše vlasy potrebujú vyváženú stravu, ktorá poskytuje všetky odporúčané vitamíny, minerály a ďalšie živiny potrebné pre dobré zdravie.
Vlas sa skladá z prevažne bielkovín, čo znamená, že vlasy potrebujú k rastu nevyhnutne proteín. Nielen vlasy, ale aj nechty sú tvorené z proteínových vlákien. Preto sa často stáva, že  sa súčasne vyskytujú problémy s vlasmi aj s nechtami.
Asi 90% našich vlasov je v rastovej fáze. Táto fáza trvá približne 2 až 3 roky. Na konci tejto doby, vlasy vstúpia do pokojovej fázy, ktorá trvá asi 3 mesiace pred tým, než sú staré vlasy nahradené novými. Ak človek neprijíma dostatok bielkovín, neúmerný počet vlasov môže prejsť do pokojovej fázy.
Pokožku hlavy  pokrýva priemerne 300 000 vlasov a každý deň vypadne približne 50 až 100. Pri tomto počte si teda nemusíte robiť vrásky na čele. Vlasy vypadávajú každému a je to úplne prirodzené. Ak zaznamenáte nadmerný počet vypadnutých vlasov, skúste sa pozrieť na svoj jedálniček.
Aj nedostatok železa môže spôsobiť vypadávanie vlasov
Proteín nie je jedinou živinou pre udržanie zdravých vlasov. Tiež je potrebné železo, vitamín E, a stopové prvky, ako je selén, meď a horčík, ktoré pomôžu udržať vaše vlasy v dobrej kondícii. Všetky sa podieľajú na výrobe rôznych proteínov, ktoré tvoria vaše vlasy.
Najlepším zdrojom železa v strave je mäso. Mušle, ustrice a  chudé mäso, bravčové mäso a ryby sú dobrými zdrojmi železa.
Ak ste vegetariáni a mäso vám moc nevonia, jedzte cereálie, sojové bôby, tekvicové semienka, bielu fazuľu, šošovicu a špenát.
Vitamín B a rast vlasov
Vitamíny skupiny B  sú dôležité pre reguláciu metabolizmu a udržiavanie centrálneho nervového systému. Ale sú tiež dôležité pre zdravú kožu a vlasy. Niektorí dietológovia tvrdia, že niektoré vitamíny skupiny B – ako B-12 (tiež kobalamínu), biotín, niacín a – môžu prispieť k posilneniu vlasov a k zastaveniu vypadávania vlasov.
B-vitamín môžeme nájst  v celozrnných výrobkov, v karfiole, v mrkve, v tmavej listovej zelenine, hovädzej pečeni, hydine, vajciach, sójových bôboch, orechoch,  v avokáde a v strukovinách.
Vitamín B-12 je obsiahnutý tiež v potravinách živočíšneho pôvodu ako je mäso a mliečne výrobky. Ak sa obávate, že môžete mať deficit tohto vitamínu, čím trpia zväčša starší ľudia a vegetariáni, siahnite po doplnku, ktorý zakúpite v lekárni. Dospelý človek by mal prijať 2,4 mikrogramov denne.
Zdravá strava môže napomáhať k zdravým vlasom a zastaviť vypadávanie vlasov. Nezabudnite však, ak trpíte alopeciou areata a máte na hlave ustupujúce miesta či lysiny, vitamíny vám v tomto prípade pravdepodobne nepomôžu. O liečbe sa poraďte so svojim lekárom.
17/09/16
Vypadávanim vlasov trpí čoraz viac ľudí. Každý človek, ktorý trpí vypadávaním vlasov sa snaží odhaliť príčinu tohto problému a odstrániť ho. Stále častejšie sa ľudia musia pasovať s alopeciou areata, ktorá spôsobuje vypadávanie vlasov, ktoré nastane, keď imunitný systém omylom napáda vlasové folikuly. Poškodenie folikulov nie je obvykle trvalé. Vlasy môžu opäť narásť. Odborníci stále nevedia, prečo imunitný systém napadá folikuly. Pri geneticky podmienenom vypadávaní vlasov u ľudí, ktorí už majú výrazné plešiny však lieky nezaberú a jediná možnosť na návrat vlasov je transplantácia vlasov. Ostatným, ktorých stav až tak vážny nie je, stačí, ak sa obratia na bylinné, ale aj chemické produkty, ktoré by im mohli pomôcť.
Propercia ( Finasterid)
Propercia je liek, ktorý zabraňuje vypadávaniu vlasov. Pôvodne bol tento liek objavený pre liečbu prostaty. Ukázalo sa, že vedľajším účinkom jeho užívania je zamedzenie vypadávania vlasov. Propecia zabraňuje konverzii testosterónu na dihydrotestosterón (DHT) v tele. Propercia sa používa predovšetkým na liečbu mužského vzoru plešatosti ( vypadávanie vlasov na vrchole a v prednej časti hlavy).  Muži musia často bojovať s ustupujúcou líniou vlasov a tiež úplnou stratou na temene hlavy. Propecia je určená iba mužom, ženy a deti by tento liek nemali užívať.
Minoxidil
Ďalší z rady liekov, ktorý bol najprv použitý na úplne iný účel. Prvé použitie minoxidilu bolo určené na liečbu krvného tlaku a podobne ako pri propercii sa zistilo, že má tendenciu spôsobovať hypertrichóza alebo teda nadmerný rast vlasov. Vedci preto vyvinuli prípravok, ktorý je určený priamo na podporu rastu vlasov. Minoxidil rozširuje vlasové folikuly, čo spôsobuje silnejšie pramene vlasov a predlžuje anagénnu fázu rastu vlasov, ktorá má za následok dlhší a väčší počet vlasových prameňov.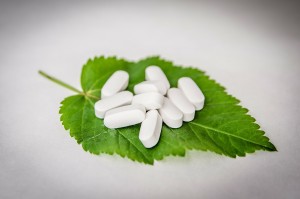 Saw palmetto
Stále viac stúpa záujem o prirodzenejšie spôsoby liečby vypadávania vlasov. Alternatívou k lieku, ako je Propercia alebo Minoxodil, je  extrakt zo Saw palmetto. Saw palmetto, nazývananý tiež Serenoa ripens, je trpasličia palma  s malými bobuľami, ktorá pochádadza zo Severnej Ameriky. Američania používali túto rastlinu na rôzne účely.  Využitie našla pri liečbe infekcie močového mechúra, rakoviny prostaty a vďační za ňu boli aj tí, ktorým klesal sexuálny apetít. S týmto problém sa Saw palmetto vedel vyrovnať tiež. Zdá sa, že  sa stal jedným z najsľubnejších rastlinných DHT inhibítorov. Výsledky účinnosti jeho liečby týchto chorôb sú zmiešané a dôkazy sú obmedzené.
Tento bylinný doplnok funguje v podstate rovnakým spôsobom ako liek Propecia. Výhodou je, že extrakt je  100% prírodný, takže nesie so sebou menej vedľajších účinkov, ktoré sú všeobecne spájané s jeho užívaním.
13/08/16
Vlasy vyrastajú z vačku podobnému útvaru pod kožou, ktorý sa nazýva vlasový folikul. To, čo vidíme ako vlas, je vlastne krčok vlasu, ktorým je keratinizované, pevné tkanivo, ktoré vyrastá z tohto folikulu.
Ľudia majú viac vlasových folikul na štvorcovom palci než väčšina vyšších primátov. Väčšina chĺpkov je jemná a veľmi svetlej farby, preto nie sú voľným okom viditeľné. To platí hlavne pre oblasť čela, ktoré má viac vlasových folikul než akákoľvek iná časť ľudského tela.
Silný, plne pigmentovaný vlas, ktorý je považovaný za "skutočný vlas", sa nazýva terminalný vlas. Tieto vlasy sa nachádzajú na hlave, na obočí, na ploche nôh, v podpazuší a v oblasti genitálií.
Cykly rastu vlasov:
Fáza aktívneho rastu (tzv. anagénna)  trvá niekoľko rokov. Väčšina chĺpkov (85%) sa nachádza v tejto fáze. Počas tohto obdobia má vlas nadbytok melanínu.
Regresívna fáza, ktorá sa nazýva aj kategénna fáza alebo prechodná fáza,má životnosť približne dva týždne. V tejto fáze sa vlasový folikul začne zmršťovať. Počas nej vlas prestáva rásť, ale ešte nevypadáva. V tejto fáze sa nachádza asi 3% chĺpkov.
Konečná fáza, nazývaná aj telogénna fáza, trvá asi 5 – 6 týždňov. Na začiatku tejto fázy vlas odpočíva a na jej  konci vlas vypadáva a začína rásť nový vlas.
Bližšie informácie o jednotlivých cykloch nájdete tu https://nanogen.sk/vlasovy-cyklus/
Rozdiel vo vypadávaní vlasov medzi ženami a mužmi
Existujú vizuálne náznaky, ktoré môžu ženy na sebe badať v  priebehu času. Hoci vlasy u mužov majú tendenciu ustupovať od čela alebo temena hlavy, ženy majú tendenciu všimnúť si  stenčenie na hornej tretine až jednej polovice pokožky hlavy. Niekedy ich čelné línie zostávajú nedotknuté.
Diagnostika vypadávania vlasov
Keď pacient príde k lekárovi s obavami o vypadávanie vlasov, existuje  kombinácia viacerých spôsobov ako zistiť diagnózu.  Spravia sa predbežné krvné testy, aby sa lekár ubezpečil, že pacient netrpí poruchou štítnej žľazy alebo či vinníkom nie je autoimunitné ochorenie.
Ďalší spôsob, ktorý vám môže pomôcť zistiť korene vášho problému je všímanie si vašej rodiny. Áno, aj pri vypadávaní vlasov zohráva genetika dôležitú úlohu. Možno zistíte, že viacerí členovia vašej rodiny trpia, alebo trpeli, androgénnou alopéciou. Ide o druh dedičného ochorenia, ktoré postihuje asi 30 miliónov amerických žien. Alopécia sa najsilnejšie prejavuje okolo 50-tého až 60-tého roku života, ale prakticky sa môže vyskytnúť aj omnoho skôr, dokonca už počas dospievania.
Za normálnych okolností, keď vlasový folikul búda, je nahradený novým vlasom, ktorý má rovnakú veľkosť.  U žien sa vlasy stávajú jemnejšie a tenšie.
06/08/16
Vypadávanie vlasov môže zasiahnuť kohokoľvek a príčiny sa líšia. Môže ho zapríčiňovať genetika alebo aj stres. Každý, kto stratí približne 100 vlasov za deň sa nemusí ničoho obávať. Tento počet je úplne normálny a približne 100 vlasov za deň stratí takmer každý človek. Ak vám však vlasy vypadávajú vo väčšom množstve, mali by ste zistiť príčinu tohto problému.
Existuje mnoho spôsobov ako zastaviť vypadávanie vlasov, ale ak stratíte nadmerné a viditeľné množstvo vlasov, mali by ste navštíviť svojho lekára. Existuje mnoho spôsobov ako s vypadávaním vlasov bojovať. Máte však pocit, že ste na vlasy vyskúšali už takmer každý produkt z drogérie, ale zdá sa vám, že na vaše vlasy nezaberá ani jeden? Napriek tomu sa však nechcete vzdať svojho sna o zdravej hustej hrive bez lupín? Ak chcete ušetriť nejaké to euro, prezradíme vám jeden tip ako zlepšiť kvalitu vašich vlasov. Tento recepty už používali i naše staré mamy. Jeho hlavnou zložkou je žihľava. Klinické štúdie preukázali, že použitie žihľavy dvojdomej pomáha v boji proti vypadávaniu vlasov.
Žihľavové tonikum
Žihľava je bohatá  na železo. Pravidelné oplachovanie vlasov žihľavovým vývarom vám môže pomôcť v boji proti vypadávaniu vlasov. Vlasy budú hrubšie a tiež pravdepodobne začnú rýchlejšie rásť.
Žihľava nemusí striktne slúžiť len na vonkajšie použitie. Veľmi účinné je aj pitie žihľavového čaju, ktorým si prečistíte krv a môže vám pomôcť zbaviť sa akné. Žihľava je bohatá na železo, ktoré zlepšuje cirkuláciu krvi. Vlasová pokožka sa lepšie prekrvuje a vlasy rýchlejšie rastú. Žihľava tiež pomáha udržiavať zdravú rovnováhu mazu, čo určite ocenia najmä ľudia trpiaci suchou pokožkou hlavy a lupinami. Tento odvar je veľmi vhodný pre jemné vlasy bez objemu.
 Na odvar budete potrebovať:
– Hrsť čerstvých žihľavových listov alebo 5 lyžíc sušenej žihľavy
-2 šálky čerstvej vody
– niekoľko kvapiek vášho obľúbeného esenciálneho oleja
-fľaša na uschovanie tekutiny
Inštrukcie
Ak použijete čerstvú žihľavu, dajte žihľavu do hrnca a zalejte 2 šálkami vody a priveďte do varu. Potom nechajte povariť po dobu 10 minút. Tekutinu prefiltruje, pridajte niekoľko kvapiek vášho obľúbeného esenciálneho oleja a skladujte v chladničke po dobu až 6 mesiacov. Ak použijete sušenú žihľavu, priveďte vodu do varu a potom do nej pridajte bylinu, nechajte ju lúhovať 20 minút pred ochladením a nezabudnite pridať esenciálny olej.
Použitie:
Oblejte si vlasy s touto pripravenou tekutinou. Vlasy niekoľko minút masírujte, nechajte pôsobiť 5-10 minút  a opláchnite.
Viac informácii ako podporiť rast vlasov nájdete tu http://www.hairfor2.sk/podpora-rastu-vlasov
16/07/16
Máte už dosť poškodených, suchých a nepoddajných vlasov? Používate chemické šampóny so silikónom, fénujete si vlasy každý deň, často si ich vyrovnávate alebo natáčate? Tieto každodenné rituály vlasy zaťažujú, vyčerpávajú. Výživné oleje vám môžu pomôcť poškodené vlasy dostať opäť do formy.
Ako naše vlasy vyzerajú, aké sú zdravé a ako rastú môže byť ovplyvnené:
• Tým, čo na ne dávame (šampóny, kondicionéry, gél, atď)
• Čo jeme a pijeme ( vitamíny, ktoré prijímame z jedla, tablety…)
Naše aktivity (kúpanie v chlórovaných bazénoch, používanie fénu, žehličky na vlasy)

• Kvalita vody, ktorou sa sprchujeme (používajte sprchovací filter pre dosiahnutie najlepších výsledkov na odstránenie fluoridov, chlóru, oxidu železitého
• Genetika
• Kvalita spánku
• Stres
Oleje na vlasy
Kokosový olej: Použitie kokosového oleja na vlasy je skvelý prirodzený spôsob, ako vaše vlasy a pokožku uzdraviť, rozžiariť a zjemniť. Kokosový olej je prírodný a neobsahuje žiadne škodlivé chemikálie. Vďaka svojmu obsahu mastných kyselín preniká hlboko do vlasov, čo nedokáže žiaden kondicionér. Kokosový olej zjemňuje vlasy a zvyšuje lesk, môže pomôcť odstrániť niektoré kožné problémy vyskytujúce sa na pokožke hlavy.
Olej zo santalového dreva
Santalové drevo nachádza využitie už po celé stáročia v ajurvédskej medicíne, ale rovnako aj v tradičnej čínskej medicíne. Santalové drevo bol cenené v Egypte, Grécku a v Ríme. Antiseptická vlastnosť tohto voňavého esenciálneho oleja je vynikajúca pre stimuláciu krvného obehu v pokožke hlavy, čím podporuje optimálny rast vlasov. Používal sa už v starovekej indickej medicíne pre zvýšenie lesku vlasov a zabráneniu ich vysušeniu. Olej zo santalového dreva je veľmi užitočný v boji proti nadmernej tvorbe mazu a sekrétov. Je vhodný pre tých, ktorí majú  mastnú pokožku hlavy. Tvorbu lupín môžete zmierniť nanesením tohto oleja na pokožku hlavy pred umývaním.
 Argánový olej
Často sa nazýva "tekuté zlato". Arganový olej je organický produkt, ktorý vzniká extrahovaním jadier z  arganového stromu, ktorý je pôvodom z Maroka. Je mimoriadne bohatý na prospešné  živiny, vrátane mastných kyselín a vitamínu E. Bolo preukázané, že arganový olej robí vlasy hebkejšie a dodáva im lesk. Je to ideálny vlasový kondicionér, a dokonca môže pomôcť pri regenerácii poškodených vlasov  a dokáže  skrotiť kučeravé vlasy. Arganový olej je skvelým prírodným pomocníkom na úpravu vlasov. Marocký arganový olej hydratuje, vyživuje a poskytuje antioxidanty pre vlasy.
Mandľový olej upokojuje a hydratuje pokožku hlavy.
• Cédrový olej stimuluje pokožku hlavy a podporuje rast vlasov.
• Harmančekový olej dodáva lesk a hebkosť vlasom a upokojuje pokožku hlavy.
• Jojobový olej zvlhčuje vlasy, dodáva im živiny a stimuluje pokožku hlavy.
• Levanduľový olej udržuje vlasy lesklé a pomáha odstraňovať lupiny..
• Rozmarínový olej stimuluje korene, zlepšuje rast vlasov a zvyšuje krvný obeh pokožky hlavy.