20/09/17
Find out with my performance review of the nike pg 1
The Nike PG 1 makes Paul George the fourth Nike Basketball signature athlete to receive his own sneaker. It features a forefoot Zoom Air unit, a full-length Phylon foam midsole, and it's priced at $110.
Is that enough to get the PG 1 into your gym bag? Find out with my performance review of the Nike PG 1:
Traction – Many of you swear by the "translucent rubber outsoles just aren't as good as solid rubber outsoles" theory, but while you're too busy theorizing, I'm too busy enjoying the PG 1's traction. Despite picking up an insane amount of dust the traction worked very well on a variety of court conditions. Wiping will be necessary every now and then but the overall experience was pretty surprising; the traction provided great coverage in every direction, even without a large outrigger and a relatively narrow heel.
It isn't quite elite, but the PG 1's traction is just below that top tier thanks to its consistent performance on multiple surfaces. The one knock I would have on them is that the rubber compound isn't very durable and I wouldn't recommend the Nike PG 1 for outdoor use because the outsole will probably wear down quickly.
Cushion – The PG 1 uses a bottom loaded Zoom Air unit in the forefoot and if you've experienced this kind of setup before, you know exactly what to expect. It's a fast and responsive cushion system that favors low to the ground players who want to get to where they're going with no delay. If you have a more explosive style of play the PG 1 does offer a little impact protection to keep your legs and knees from aching at the end of the night.
The midsole is made out of a lightweight Phylon foam which keeps the PG 1 in a lower weight class and never gets in the way of you feeling that forefoot Zoom Air unit. It doesn't do too much to enhance the overall experience. Can you find better value at $110? Probably, but for a signature model, it doesn't get much better than this.
Materials – Depending on what colorway you get the Nike PG 1 will feature a different material in the midfoot and heel, but besides a few player exclusive colorways, the forefoot will almost always be made out of a soft mesh material that requires no break-in time whatsoever. This area of the PG 1 feels so comfortable and free — it almost felt like nothing was there. This is great for forefoot-heavy players that don't want to feel restricted up front.
The back heel panel in this particular colorway was made out of a soft nubuck which also does a good job at staying out of your way, but the best part of the Nike PG 1 For Sale is what lies beneath the mid-foot/heel overlay. The inner-bootie construction uses an extremely soft mesh/neoprene material that just feels too luxurious to be valued at $110. Overall, the materials on the PG 1 aren't very durable, but what they lack in durability, they gain in comfort — and that alone is enough to make the PG 1 a certified steal in this category.
Fit – Wide-footers beware because you're going to have to go up half a size. My foot is slightly wider than most where my cuboid bone meets my metatarsal (lateral forefoot), and for a while the Nike PG 1 was painfully pinching me in this area. After about two weeks this problem went away; the materials softened up to a point where the pinching was totally gone, so in my case going up half a size wouldn't have been the best choice. For anyone who classifies their foot as "wide" and has a hard time finding a shoe that fits them well, you're going to want to go up half a size or find something else completely.
The rest of the shoe fit me perfectly due to the great use of materials (they were soft and conforming), but the lacing system also did a great job at keeping my foot locked in and secure. Flywire is integrated into the forefoot strap but the effect of this feature is minimal at best — but that's fine because the Nike PG 1 doesn't really need it. Had the PG 1 used materials that were stiff and rigid, the fit would have been a nightmare. However, the PG 1 provides a close one-to-one fit that stays with your foot during every cut, drive, jab and stop.
Support – Shoes are becoming more minimal with their support features as modern design moves toward "free flowing" concepts. The Nike PG 1 is definitely a modern shoe with a couple of support features that work well, but those won't be enough for those who need extra support or prefer robust support systems. Most of the PG 1's support will come from the sculpted midsole that cups the user's foot. This allows the PG 1 to feel more like an extension of your foot and the footbed to be more in sync with the user's movements.
The heel to toe transition felt awkward at first and while it isn't as smooth as you would like it to be, it isn't a deal breaker for the Nike PG 1. You'll get used to it after a while, but I do wish that the heel was a bit wider for more stability.
Overall – Selling a signature model that features the iconic Nike Swoosh at $110 is about as close to a sure thing as you can get, sales wise. How it performs is a totally different discussion (one we just had) and I hope you were listening because the Nike PG 1 is a fantastic on-court performer. The fit is really the star of the show here — it provides a seamless one-to-one experience that doesn't resort to gimmicks or complicated concepts to get the job done; it is just a great lacing system with even better materials.
The fit alone is worth $110 in my book, but the Nike PG 1 also features a consistent traction experience that holds up on a wide variety of court conditions as well as a decent cushion setup that favors quick, low to the ground players. Sure, the heel-to-toe transition was a bit wonky at first and wide-footers probably won't enjoy the snug fit, but at $110, it's worth a shot right?  www.kd10sale.com
18/09/17
We all know that that boaters crave for more power than cars and airplanes and ZTW has come up with a whole new way to put the power to the water – The new SEAL line water-cooling brushless speed controls for marine applications. ZTW uses new FETS that offer less resistance and less heat dissipated. Even so they added more water-pipes to increase the cooling area to dissipate the heat faster and better so as to bring a even more incredible power levels without any risk of frying the controller.
Well designed MCU with efficient code makes for faster sync and accurate control. Beside the performance they have also bring you a whole new fashion looking marine ESC.
This is their SEAL marine speed controller. Quality, performance and fashion are what they are all about.
kerui alarm Vu Solo 4K Headrest DVD player kerui alarm Store DLP HD projector Hikvision Store Naviskauto Headrest DVD Hikvision Ip camera SunrayBox 
Features:
1. Extremely low internal resistance
2. High efficient three pipe water cooling system
3. Super smooth and accurate throttle linearity
4. Over temperature protection
5. Auto throttle shut down in signal lose situation
6. Supports high RPM motors
7. Power arming protection (prevents the motor from accidentally running when switched ON)
8. New Advanced programming software
waterproof esc brushless
waterproof brushless motor and esc
velineon brushless motor and esc
traxxas brushless motor and esc
rc brushless motor and esc combo
rc boat brushless motor and esc combo
Specifications:
Continuous Current – 300A
Burst Current (10s) – 180A
Battery – 5-18 NC/2-6 LiPo
BEC Output – 5.5V/3A
Width – 65mm
Length – 46mm
Height – 23..5mm
Weight – 780g
ZTW Seal 300A OPTO HV 14S User manual Free Download
18/09/17
After CHINA DRONE RACING at Shekou,Shenzhen, UAV ring finally waiting for the long-awaited finals. Personally experience the level of preliminaries competition, we can feel more difficult to enter the finals. There should be applause here

Although the August "Forbidden City" stood on the tail of the summer, slightly dripping boring. And the finals, just like a stimulant, so come from all over the country, has long been gearing off the hands of flying hands, as well as UAV drop lovers, and once in our "emperor" dry up. Secretly tell you, in the Tweets sponsored by the flying hands "Yu Lei" in this inside Oh!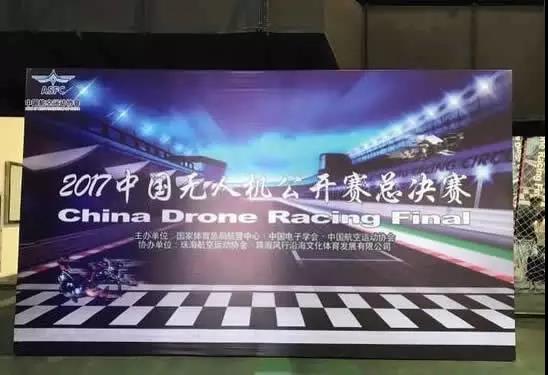 August 23, low-key opening ceremony, as well as flying test flight. Vaguely can feel a "big thing". To know that this is China's first national UAV racing competition, led by the State Sports General Administration of the UAV Open. Must, play in the back!
After watching the big god of the test flight, the author was surprised to find that the break into the final team, there is a team of the composition of the size of the team were 9, 10 years old, 11 years old. Among them, the 9-year-old player is also the youngest players. Had to feel ah: "the Yangtze River after the waves push waves, waves wave." Members "before the waves" who should be quite pleased! @ ZTW-Yu Lei. I think this is not too big to worry about the big mentality is enough evil drops, had to despise their own one second, no one unmanned machine ring is so rich and colorful. Tell me, let's move on.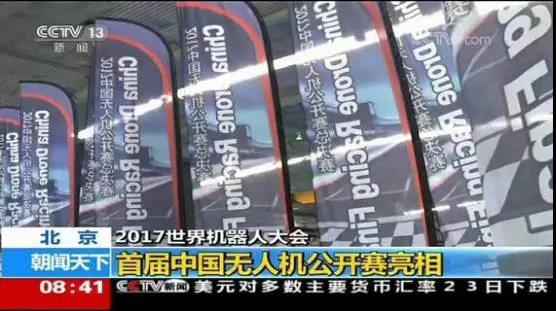 waterproof brushless motor and esc
velineon brushless motor and esc
traxxas brushless motor and esc
rc brushless motor and esc combo
rc boat brushless motor and esc combo
CCTV 13 shot out of the flag really did not like the same effect, this momentum, looked twice as cool There are three items in this final:
UAVs around the standard racing, UAV lap racing and UAV mission match. In the middle there are through the big god of the show. Do not visit the scene of the small partners at the moment what feeling … …
24: 9: 30 – 17:00, two rounds of preliminaries
25: 10: 00-18:00, semi-final and match against the tournament preliminaries and finals
26: 10: 00 – 16:00, lap tournament finals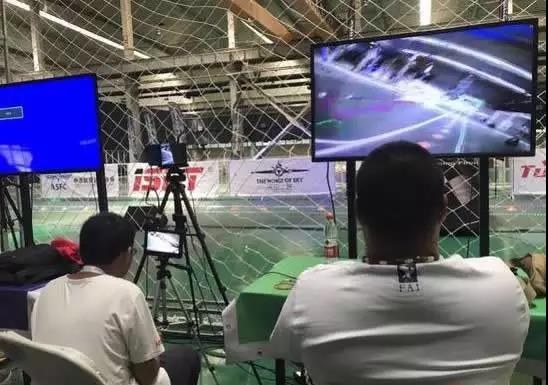 In addition to CCTV 13, BTV is also on the final made a special report. Xiao Bian I will not go into details. But must be said that there are those who feel that the game drop your hands, so handsome, it is estimated that fans fans have increased a lot @ ZTW-Yu Lei. But then back, the finals is the finals, to the organizing committee point praise!
Finally, finally, we talked about the key friends. In the past two years has been forced to sponsor the Beijing local flying hands – Yu Lei in the game clearance, and ultimately in the tournament always made the first good results. Where the adverbial ad, in the special Wei drop quality or withstand the test of the contest. In the UAV among the torrent, the Shenzhen City in the special Wei Technology Co., Ltd.,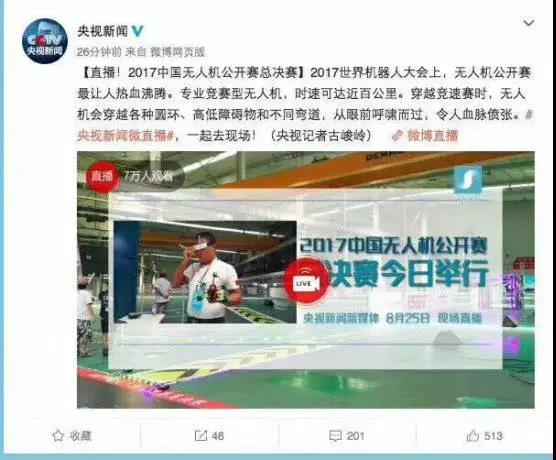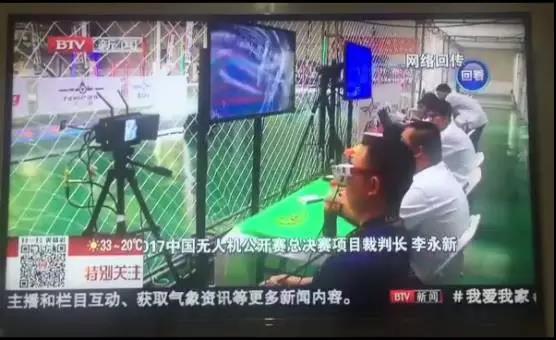 Of course, we have to congratulate, waves (Li Kunhuang), this from Shenzhen drop young man, gains the first lap race. He took the number of the first one or no one can remember the circle, but he promoted the role of UAV competition, I think, self-evident!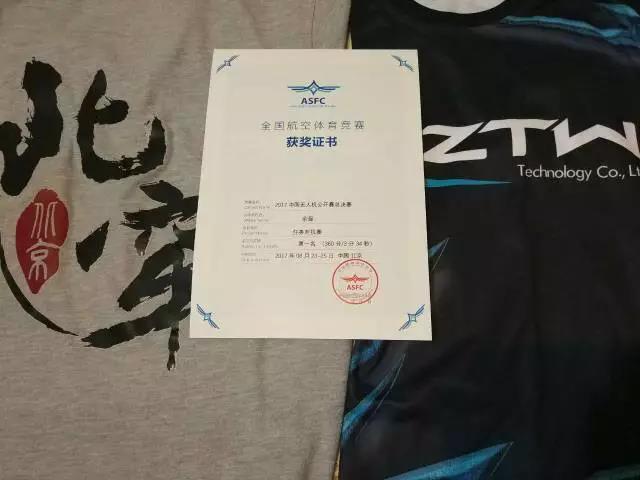 Finals is a golden age through the machine,
Finals is also a master cut off the opportunity,
The finals is that we in the special Wei and other manufacturers to show themselves on the stage,
Looking forward to the next .
18/09/17
This is a high-quality, efficient brushless electronic speed control with an integrated switch-mode BEC. It can operate without the need for a separate receiver battery to power your servos and receivers, saving you weight and complication. GECKO series also include ESC OPTO for giant flying. This series of ESCs also features an exposed, finned heat sink aluminum case with lightweight plastic end caps. Additional features include safe power arming along with advanced programmable, data logging system, low voltage cutoff, braking, timing, throttle input range, and more, making this series truly a pro series speed control.
As the development of the electronic and popular demand of the market, our BEC has been specifically designed for extreme aerobatics and therefore has the capability to support the higher current applications to eliminate the possibility of unwanted shutdowns, and is also capable of supporting continuous simultaneous multiple servo operations typically found in CCPM equipped hardcore 3D E-helicopters.
Features
Data logging system such as temperature, voltage, current, RPM,
SBEC Voltage Output 5.0, 6.0, 7.4, 8.4V adjustable
Advanced Governor Mode and soft start
High SBEC Current Output, continuous 8A and burst 16A, designed to meet your high current application
Power arm protection, over-heat protection, low-voltage protection and lost-signal protection
Secondary sub-menu setting by LCD program card or PC interface
Firmware updating by PC interface
Unique metal shape designing gives your new fashion visual impact.
Super smooth and accurate throttle linearity
Support and match with most of the motors, including high RPM motors
Programmable motor timing
Utilizes new smaller MOSFET technology to minimize weight
Finned heat sink
programmable throttle input range
Anti-spark circuit eliminates (HV OPTO version only)
无标题文档waterproof esc brushless
waterproof brushless motor and esc
waterproof brushless esc
water cooled esc brushless
velineon brushless motor and esc
traxxas brushless motor and esc
traxxas brushless esc
tamiya brushless esc
sensored brushless esc
rc brushless motor esc combo
rc brushless motor and esc combo
rc brushless esc
rc boat esc brushless
rc boat brushless motor and esc combo
novak brushless crawler esc
micro brushless esc
Specifications
Output: Continuous Current 155A, Burst Current 200A for 10 seconds
Battery : 5-18 NiXX / 2-6S LiPo
Weight: 130g
BEC: 5.0V, 6.0V , 7.4V, 8.4V adjustable / 8A
Size: 46x65x16.6mm (WxLxH)
ZTW Gecko 155A Aircraft ESC 8A SBEC User Manual Free Download
kerui alarm Vu Solo 4K Headrest DVD player kerui alarm Store DLP HD projector Hikvision Store Naviskauto Headrest DVD Hikvision Ip camera SunrayBox 
11/09/17
Zámocký hotel The Grand Vígľaš oslávi narodeniny vo veľkom štýle
Od rekonštrukcie a otvorenia Zámku Vígľaš ako kongresového hotela a historickej pamiatky už ubehli 3 roky. Pri príležitosti osláv narodenín si zámocký hotel pripravil pre hostí veľkolepý program počas slávnostného eventu Grang Opening. Predstaví sa Monika Olšovská s dog dancing show, Dreamdenacers so svojou ohňovou show či hviezda programu – Zuzana Smatanová s kapelou. Vo večerných hodinách nebude chýbať ani ohňostroj a slávnostné krájanie narodeninovej torty. Informovala o tom marketingová manažérka hotela Katarína Kohár Lenhardtová.
"Každý rok v septembri sa na zámku koná veľká narodeninová oslava – Grand Opening. Práve v tomto čase si pripomíname znovuotvorenie zámku. Po niekoľkých desaťročiach chátrania zámok opäť získal punc luxusu, ktorý mu prináleží a to treba osláviť. Oslava je spojená s bohatým programom so známymi tvárami a samozrejme so slávnostným krájaním torty. Tohtoročné oslavy sú pripravené na sobotu 16. septembra o 18:00. Monika Olšovská vystúpi s dog dancing show, v ktorej budú účinkovať psíci Arsi a Paige. Nasledovať bude skupina Dreamdenacers dokonca v dvoch vstupoch ohňovej show, ktorá vo svojom prvom vstupe predvedie show Stribe Tribe Cirkus, v druhom vstupe sa predvedie v predstavení pod názvom Tanapauni Fire dance. Vrcholom programu bude koncert Zuzky Smatanovej s kapelou. Je to pre nás veľká udalosť a veríme, že ju radi strávite s nami," pozýva K. Kohár Lenhardtová.
Dodáva, že hotel každoročne pripravuje niekoľko väčších podujatí, najmä počas letnej sezóny. Patria medzi ne napríklad Žigmundové slávnosti či The Grand Retro Show. Hoteloví hostia tak dostanú okrem luxusného ubytovania aj pestrý program, ktorý je ale otvorený i pre verejnosť.  Obľúbené sídlo uhorských kráľov si môže každý pozrieť so sprievodom a odborným výkladom v určených časoch na prehliadky za stanovený poplatok. Návštevníci môžu vidieť aj zbierku zbraní v rytierskych sálach a na chodbách, či obchod so suvenírmi spolu s výstavou fotografií z rekonštrukcie na vstupnom nádvorí.
"Ubytovaným hosťom je k dispozícii luxusné hotelové wellness, ako aj rôzne druhy masáží. Ubytovanie pre 2 osoby už aj v izbe najnižšej kategórie Classic zahŕňa polpenziu, neobmedzený vstup do wellness, prehliadku zámku s výkladom a parkovanie. Izby sú vybavené klimatizáciou alebo kúrením a Wifi pripojením. Druhá a tretia úroveň izieb Superior a Deluxe je určená pre náročnejšiu a najnáročnejšiu klientelu. Tieto kategórie izieb sú dispozične riešené s ohľadom na historické predispozície hradu a jednotlivých komnát," vymenúva K. Kohár Lenhardtová.
Rozsiahla rekonštrukcia zámku bola ukončená v septembri 2013 a začiatkom septembra 2014 bol The Grand Vígľaš**** slávnostne otvorený ako kongresový hotel s poskytovaním wellness služieb. Zámok Vígľaš je symbolom nového trendu v hotelierstve na Slovensku. Veľkorysá rekonštrukcia priniesla návštevníkom zámku návrat do obdobia gotiky, renesancie i baroka a je aristokratickým skvostom nielen podpolianskeho regiónu, ale celého Slovenska. Jedinečný je zariadením izieb v stredovekom štýle, skvostom je aj Veľká Kongresová sála kráľa Žigmunda pre 200 osôb vytesaná do skaly a menšia sála kráľa Mateja Korvína, Biely a Červený salónik, či Malá a Veľká rytierska sála s kaplnkou. Milovníci histórie tak majú možnosť nielen navštíviť zámok, ale aj zažiť jedinečnú atmosféru stredoveku počas pobytu, spojenú s prvotriednymi službami.
Viac informácií je na www.grandviglas.com