07/03/17
Každý chlap chce vyzerať fajn. Nemusí to nevyhnutne znamenať prehnaný záujem o pánsku módu, stačí ovládať zopár zásad obliekania sa a váš outfit chytí druhý dych. Správne oblečený muž vzbudzuje dobrý dojem a to je dnes veľmi dôležité. Trendy v móde sa síce menia ako na bežiacom páse, vždy však platí niekoľko pravidiel, ktoré sa oplatí dodržiavať. Toto sú tie najdôležitejšie z nich.
Správny strih a veľkosť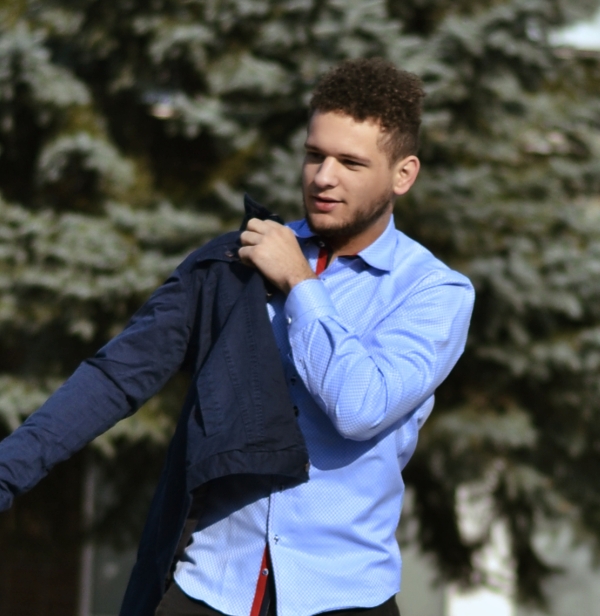 Predražený značkový kus odevu vám je nanič, ak na vás neforemne visí. Pri kúpe akéhokoľvek oblečenia dbajte na to, aby dokonale sedel na vašu postavu. Neznamená to, že musí byť neprakticky obtiahnutý, nechcete sa predsa udusiť. Správna veľkosť a strih sú však nesmierne dôležité a esteticky zvýrazňujú vaše telesné proporcie. A je jedno, či máte na sebe čisto biele tričko, trendy károvanú košeľu alebo športové sako.
Obúvajte sa na úrovni
Vhodne obutý chlap je dobre vyzerajúci chlap. Aj keď tenisky sa vám môžu zdať nesmierne cool a štýlové, dlhodobo trendy sú kožené topánky. Poskytujú komfort a vyzerajú elegantne. Navyše, ide o jednu z prvých vecí, ktoré si na mužovi všímajú ženy. Nepochybne najpopulárnejšou voľbou sú hnedé, prípadne čierne topánky. Sú dlhodobo IN, vydržia roky a stačí ich príležitostne vyčistiť a naleštiť.
Tmavé džínsy a vhodné sako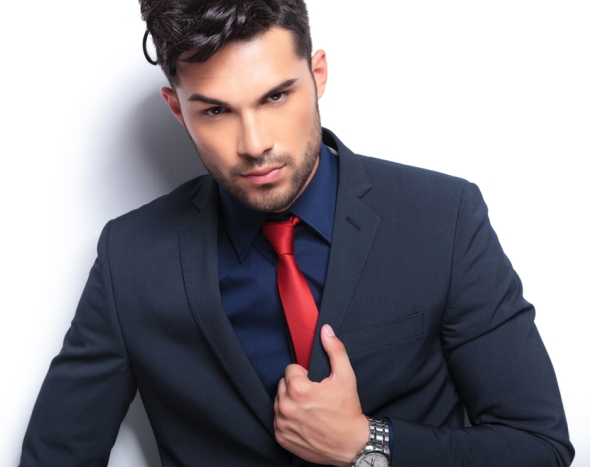 Ak by váš šatník mal obsahovať iba dve položky, nech sú to tieto. Rifle tmavej farby, bez "trendy" dier, škrabancov a bledých fľakov – to je univerzálny a dobre vyzerajúci kus odevu. Ladí prakticky ku všetkému a ak sú nohavice vhodne napasované na postavu muža, dodávajú mu sexepíl. Hodia sa k tričku na bežné nosenie, ale napríklad aj v kombinácií s košeľou v štýle business casual.
Sako je nevyhnutnosťou pre podnikateľov a mužov pracujúcich v obdobných sektoroch. Na vešiaku by ho však mali mať aj ostatní, v súčasnosti sa totiž dá nosiť aj do neformálnej spoločnosti. Opäť tu platí zásada vhodnej veľkosti, keďže napasované sako vás dokáže vytiahnuť zo šedého priemeru.
A o tom to celé je, no nie?
22/02/17
Košeľa je bežnou súčasťou šatníka každého muža. Môžete ju zobrať na pánsku jazdu, do práce, do školy, je vhodná aj na bežné nosenie. Skrátka, na každú príležitosť sa nájde vhodná košeľa s dlhým rukávom. Tento štýl je dlhodobo trendy a tak skoro z ulíc nevymizne. Práve naopak, stáva sa čoraz populárnejším – a to predovšetkým košele na bežné, casual nosenie. To je štýl, ktorý dokáže pozdvihnúť imidž muža na vyššiu úroveň.
Aká veľkosť?
Zatiaľ čo pri oblekových a elegantných košeliach je veľkosť veľmi dôležitá, pri casual outfite na ňu nemusíte až tak dôsledne dbať. Mnoho mužov dokonca preferuje o čosi väčšie čísla (nie však natoľko, aby v oblečení plávali), ktoré sú voľnejšie, pohodlnejšie a vhodné predovšetkým na nosenie v lete a teplejších mesiacoch. Zopár centimetrov navyše v páse, na hrudníku a na ramenách vám neublíži a dodá ten správny ležérny vzhľad.
Aká látka?
Voľte košele z ľahkej látky, ktorá vie dýchať. Vyhnete sa tak nadmernému poteniu a s ním aj nepríjemnému zápachu. A to predovšetkým v letnom období. Najrozumnejšou voľbou bývajú zvyčajne bavlnený batist a popelín, prípadne fil-á-fil. Zariskovať môžete aj s rifľovou košeľou, ktorá však krajšie ukáže predovšetkým počas sviežich mesiacov.
Aký vzor?
Jednoznačne najsubjektívnejšia voľba pri výbere košele na casual nosenie. Sto ľudí, sto chutí. Existuje však niekoľko dlhodobo populárnych trendov.
Takzvané "drevorubačské" košele s kockovanou tkaninou sa čoraz častejšie objavujú v uliciach. V súčasnosti ide o jeden z najviac štýlových kusov odevu, aký môže chlap mať. V kombinácií s vhodne zvolenými rifľami ide o modernú a trendy voľbu.
Biela košeľa nemusí byť devízou iba podnikateľov, spolu so sivými alebo tmavými nohavicami predstavuje ďalší štýlový casual outfit. Zvykne sa tiež nosiť v kombinácií s trakmi.
Vo všeobecnosti platí, že jednofarebné košele sú in. Ak k ním doladíte nohavice, máte vyhrané. Čierna košeľa so sivým spodkom, prípadne svetlé odtiene s rifľami tmavej farby a je to. Vyhýbajte sa však príliš výstredným farbám.
Ak máte odvahu, môžete vyskúšať aj rozličné abstraktné vzory. Pri výbere takejto košele však musíte byť opatrní, nakoľko príliš bláznivý vzor predstavuje módne faux pas. Internetový obchod bestlook.sk ti ponúka na výber rôzne modely, strihy a farebné kombinácie takých to košieľ.
01/02/17
Pri pohľade z okna je azda každému jasné, že zima sa tu ešte chvíľu zdrží. Nie každý z nás má však možnosť tráviť chladné dni na dovolenke na Kube alebo si pravidelne večer po práci prehriať telo v parnej saune. Ako sa teda vyhnúť omrzlinám? Jednoznačne kvalitným oblečením. O tom, aké trendy je vrstvenie, military look, imitácia kože alebo svieža zelená farba ste už určite toho dosť počuli. Ani jedno z toho vás však nezohreje, keď teplomer ukazuje -12 stupňov pod nulou. Siahnite po pánskom kabáte, ktorý vás ochráni pred chladom, pričom z vás súčasne spraví aj pravého gentlemana. (viac…)
12/01/14
Špecializovaný eshop s pánskymi košeľami a kravatami značky SmartMen začína rok 2014 sezónnym výpredajom vybraných modelov pánskych košieľ. Zľavy sú koncipované po vzore najmä britských obchodov s oblečením ako hromadné nákupy, anglicky Multi Buy Offer. Zákazník získa najnižšiu cenu za jednotlivý výrobok pri nákupe viacerých produktov naraz.
Zľavy v znamení "trojok". Zľavy košele 34%.
So zľavou 34% je možné objednať spoločenské košele zo 100% bavlny v modernom strihu Slim Fit a klasickom pohodlnom strihu Regular Fit. Pánske košele je možné vyberať z veľkostí podľa obvodu goliera do vypredania zásob konkrétnej veľkosti a strihu. Výpredajový tovar je na sklade v eshope SmartMen.sk a je expedovaný nasledujúci deň po prijatí objednávky.
Zľava pri objednaní 3 pánskych košieľ. Hromadné nakupovanie so zľavou.
Zľava je aktivovaná pri objednaní 3 pánskych košieľ označených zľavovú akcií. Zákazník prakticky platí pôvodnú cenu 2 košieľ a tretí košeľa je zadarmo. Celkom činí hodnota nákupného košíka € 90,-. Miesto dvoch košeľou za pôvodnú cenu nájde zákazník v košíku košele tri. Jediná košeľa s dlhým rukávom stojí v akcii € 30,-. Úspora na nákupe činí celkom zaujímavých € 46,80.
Celkom 3 výhody pre zákazníka.
Nakupujúci na SmartMen.sk získa pri nákupe vo výpredajové akcii nielen 34% zľavu na pánsku košeľu, ale navyše neplatí poštovné ani balné. Do tretice nakupujúci dostane k nákupu darček priamo z eshopu. Darčekom je jeden pár kvalitných pánskych spoločenských ponožiek s kontrastnou špičkou a pätou v hodnote € 3,60. Pánske ponožky je možné vyberať zo 3 veľkostí.
Široký sortiment spoločenských košieľ aj vo výpredaji.
V ponuke výhodného nakupovania sa zľavou nájde zákazník biele spoločenské košele obľúbené na plesy a svadby . Vo zľavách možno nájsť aj klasické business košele do zamestnania v tradičných odtieňoch modrej , fialovej , ružovej . Ku výhodným spoločenským košeliam možno prikúpiť kvalitné hodvábne kravaty v cene € 18,- za kravatu . Ak nosíte pánske košele bez oblekov, potom máte na výber niekoľko košieľ s dlhým rukávom v štýle Casual dress code . Košele sú decentne vzorované kárované, alebo prúžkované. Pánske košele značky SmartMen sa vyznačujú vysokou kvalitou klasických bavlnených látok a starostlivým zhotovením košieľ.
Kvalitné služby k nákupu v eshope SmartMen.
Internetový obchod s pánskou módou SmartMen.sk dbá aj vo výpredajoch na vysokú kvalitu tovaru a služieb spojených s predajom po internete . Všetok ponúkaný tovar je skladom a je odosielaný z Českej republiky zákazníkom na Slovensku nasledujúci pracovný deň. Poštovné pre objednávky už od €64,- je zadarmo . Zakúpený tovar je možné na SmartMen.sk vrátiť alebo vymeniť bez udania dôvodu až 30 dní od doručenia – platí aj pre košele vo výpredaji.