30/03/17
v dnešnom svete technológii je potrebné aby aj Vaša firma išla s dobou plnou techniky a vyhovela tak čo najväčšiemu možnému počtu zákazníkov…
Som obchodný zástupca komunity DL-GROUP, ktorá je schopná pre Vašu spoločnosť zapezpečiť kompletný servis v oblasti IT služieb. Podporu našim klientom zabezpečujeme prostredníctvom tvorby WEB stránok, zakladania a spravovania E-shopov s kvalitnou SEO optimalizáciou a mnoho ďalších služieb. Našu kreativitu a invenciu môže preveriť Vaša požiadavka na tvorbu loga Vašej spoločnosti, resp. návrh stratégie reklamnej kampane vrátane profesionálnych grafických návrhov a vizualizácií.
Naša skromná komunita Vám zabezpečí komplexné služby
–        bez starostí ( Vaša jediná starosť bude schvaľovanie, resp. pripomienkovanie našich návrhov),
–        dostupnosť a kontrola (o každom kroku budete informovaný 24/7),
–        reálne výsledky (vďaka kvalitným reklamným bannerom a SEO technológiám, ktoré "vytiahnu" váš web na prvé miesto vo vyhľadávači)
–        cenu ( sme mladí, ambiciózni a trhom "nepokazení" ).
V prípade záujmu nás prosím kontaktujte
Ďakujeme za Váš čas a príležitosť…
AKCIA DO KONCA APRÍLA: Za každú objednávku nad 150€ máte u nás návrh vizitky/loga/reklamného banneru ZDARMA
www.dl-group.sk   Môžete nas kontaktovať na:  dl.group.ponuka@gmail.com
21/07/16
Máte vy alebo vaši známi e-shop či vlastnú webovú stránku? Potom je vašim cieľom stále pracovať na zvyšovaní návštevnosti a obľúbenosti vašej stránky. Vedeli ste, že na Slovensku až 96 % používateľov internetu vyhľadáva informácie na Googli? Ak sa nachádzate na popredných priečkach, máte vyhrané. No ak nie, poproste o radu špecialistov. Tí zistia kto sú vaši klienti, kde sa nachádzajú a ako sa vás snažia vyhľadať. Na začiatku spolupráce treba detailne analyzovať vyhľadávacie dopyty, urobiť tzv. mapu kľúčových slov. Tá slúži podobne ako bežná mapa. Vďaka nej sa orientujete vo svete internetu. Informuje o tom Simona Kubán, riaditeľka Entercompany, s.r.o., – firmy, ktorá sa na takéto služby špecializuje.
"Využívaním online marketingu viete zvýšiť obľúbenosť značky a výrazne zlepšiť aj predaj. Všetky výsledky sú merateľné a môžete si tak overiť účinnosť vašej stratégie. Dobré nastavenie kampaní je kľúčom k dosiahnutiu cieľov. Nie je jednoduché zorientovať sa v komplikovanom online svete. Stojí za tým veľa úsilia, množstvo práce, nadšenie a najmä cenné skúsenosti priamo z praxe. Presne tieto aspekty boli tými najdôležitejšími pri vzniku Entercompany. Naša agentúra sa snaží pomáhať malým a stredným podnikateľom nájsť spôsob, aby čo najefektívnejšie prerozdelili rozpočet na marketing. Dbáme o pohodlie svojich klientov. Chceme im dopriať dostatok času pre rodinu, priateľov, relax a trávenie voľného času. O online povedomie konkrétnej firmy sa postará tím špecialistov. Vy oddychujete, tím Entercompany robí túto prácu za vás," približuje prácu agentúry S. Kubán.
Dodáva, že nie je problémom ani to, ak sa firma snaží osloviť zahraničný trh. Napríklad ak podniká v Holandsku, či na Slovensku, vie cez internet predávať aj v Českej republike, či kdekoľvek inde.
"Už s malým rozpočtom dokáže agentúra Entercompany mesačne zvyšovať relevantnú návštevnosť webu od 10-20 % v závislosti od segmentu. V prípade, že vytvárate relevantný obsah, dokážete v priebehu pár mesiacov zvýšiť návštevnosť vašich stránok aj o polovicu. Pri  menšej firme viete vďaka dobre zamierenej PPC kampani priniesť na vašu stránku tisíce relevantných návštevníkov mesačne  a to bez navyšovania rozpočtu," upozorňuje S. Kubán.
Správnou voľbou pri hľadaní nástrojov na zefektívnenie komunikácie so zákazníkmi je nielen optimalizácia webov pre vyhľadávače (SEO), tvorba relevantného obsahu pre klientov, ale takisto platené PPC kampane (nákup prvých pozícií na Googli). Externé zabezpečenie týchto služieb, tzv. outsourcing, dokonca firmám ušetrí náklady na marketingového špecialistu a jeho neustále školenia. Špecialisti Entercompany majú svoju prácu radi a neustále sledujú trendy v marketingu, čo prináša zákazníkom výsledky.
Na začiatku spolupráce je dôležitá analýza online prostredia. Spoločnosť Entercompany vám základnú analýzu poskytne zadarmo. V prípade záujmu napíšte na kuban@entercompany.sk. Nájdete spoločne optimálne riešenia pre vás a vašich zákazníkov. A to za prekvapujúco nízku cenu v pomere k výsledkom.
Viac informácií je na  www.entercompany.sk
01/12/15
Novovzniknutá značka HOJA hemp Vám prináša oblečenie, ktoré sa od ostatných odlišuje najmä svojím zložením. Pri výrobe používame výhradne 100% konopnú látku.
Konopa je ešte aj v dnešnej vyspelej dobe odsudzovaná, no mnoho ľudí začína opäť objavovať jej výnimočné vlastnosti. Naši predkovia ju používali v bežnom živote a pomáhala im pri každodenných činnostiach. Jej využitie je naozaj široké, či už sa jedná o potravinárstvo, zdravotníctvo, stavebníctvo, výrobu plastov, pohonných hmôt a mnohých iných výrobkov.
My sme sa zamerali na textilný priemysel, ktorému sa podľa nášho názoru v dnešnej dobe venuje veľmi málo pozornosti, čo sa týka zdravia. Všetci dnes vyzdvihujú zdravý životný štýl, no zabúdajú na to, že naša pokožka je náš najväčší orgán a potrebuje starostlivosť v podobe oblečenia, ktoré denne nosíme. Preto na trh prinášame "zdravé oblečenie" vhodné na akúkoľvek príležitosť.
Jedna z veľkých výhod konopy siatej je, že nepotrebuje žiadnu špeciálnu starostlivosť počas svojho rastu, preto je aj naše oblečenie vyrábané z látky, na ktorej výrobu neboli použité žiadne chemikálie ani počas rastu samotnej rastliny, či pri jej spracovaní. Látka je tiež farbená ekologickým spôsobom aby neboli znehodnotené jej kvality.
A pýtate sa aké kvality môže mať taká konopná látka?
* Spomeňme si na fakt, že už naši predkovia používali konopnú látku nie len na výrobu plachiet, či kuchynských utierok, vyrábali si z nej aj oblečenie. Spomeňme si aj na to, koľkým z nás sa podarilo takéto oblečenie či plachtu nájsť v starej skrini našich prarodičov. Dokazuje to jej výnimočnú dlhovekosť? Podľa nás áno, kvalita tohto materiálu je rozhodne overená našimi predkami.
* Konopné vlákna sú jedny z najpevnejších prírodných vlákien vôbec, čo dokazuje aj fakt, že sa z nich vyrábali okrem iného lodné laná. Vyznačujú sa svojou odolnosťou a trvácnosťou.
* Ďalšou výhodou je, že má vynikajúce izolačné vlastnosti vďaka najvyššej tepelnej kapacite spomedzi všetkých textilných vlákien. V zime zahrieva, v lete chladí a pritom sa v ňom človek cíti ako nahý.
* Taktiež odráža UV žiarenie.
* Umožňuje koži prirodzene dýchať, absorbuje pot, čím pomáha znižovať telesný pach.
* Je veľmi vhodná pre alergikov, ľudí s citlivou pokožkou na chemikálie a iné syntetické materiály. Dokonca pomáha hojiť kožné defekty (chrastičky, štípance, plesne…).
* Samotná látka je odolná voči plesniam a mikróbom a najmä preto ju naše staré mamy používali v kuchyni, skladovali v nej potraviny, pečivo, ktoré vydržalo dlhšie čerstvé a nenapadli ho žiadne nežiaduce plesne či živočíchy.
* A ešte jeden bonus, na človeka oblečeného do konopného oblečenia nejdú komáre, však je to skvelá vlastnosť tohto materiálu?
Najmä kvôli týmto výhodám látky, ktorú používame, máme našu prácu veľmi radi a snažíme sa o to, aby sa tieto informácie dostali k ľuďom, aby začali viac myslieť na to, čo si každý deň obliekajú, ako sa v tom cítia, ako to na nich vplýva a ako to vplýva na ich okolie, keď sa ich oblečenie vyrába. Naša práca nás teší ešte oveľa viac, nakoľko všetky naše výrobky sú vyrobené na Slovensku, čím podporujeme menších podnikateľov a šikovných remeselníkov.
Podporte aj Vy našu myšlienku a urobte niečo pre seba, kúpte si "zdravé oblečenie", či darujte Vašim blízkym poukážku na nákup v našom e-shope. Ak by ste mali akékoľvek otázky, nápady, alebo návrhy na spoluprácu, radi si ich vypočujeme.
Viac informácií nájdete na www.hoja-hemp.sk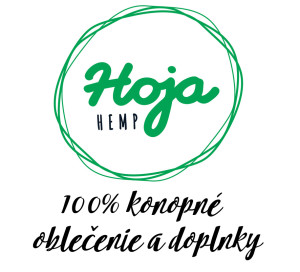 10/07/13
Leader v tvorbě komerčně úspěšných řešení nejen ve světě internetu spustil svoje zbrusu nové webové stránky. Vsadil přitom na parallax webdesign, který představuje unikátní řešení, skvělý nástroj a zároveň je uživatelsky velice přívětivý.
01. července 2013 – PRAHA
Agentura PiXOLO dokáže vždy zaujmout něčím novým a naprosto neotřelým. Právě díky tomuto a vysoké míře profesionality patří mezi nejlepší ve svém oboru. Již samotné heslo na novém webu o mnohém vypovídá: "Úspěch není náhoda." Pokud chcete být v tom, co děláte skutečně úspěšní, nechte si vytvořit projekt od profesionálů a nebojte se do něj investovat.
Webové stránky či e-shop je třeba vnímat jako nástroj obchodu, který Vám vydělá peníze. Proto chcete-li úspěšný projekt, vyplatí se Vám do něj jednorázově vyšší investice.
Reklamní kampaně a sociální sítě
Součástí každého úspěšného projektu je jeho cílená a promyšlená propagace. Agentura PiXOLO se specializuje na reklamní kampaně na internetu, díky kterým dokáže účinně podpořit prodej Vašich produktů či služeb, zvýšit návštěvnost Vašich stránek a dostat Vaši značku do povědomí široké veřejnosti.
Důležitým reklamním kanálem jsou rovněž sociální sítě. V současné době hraje prim mezi sociálními sítěmi Facebook, který má nejvíce aktivních uživatelů. Agentura PiXOLO nabízí založení stránky na Facebooku, její správu, propagaci a v neposlední řadě možnost založení prosperujícího e-shopu přímo na sociální síti. Agentura připraví kompletní strategii pro Vámi využívanou sociální síť a zorganizuje různé tematické soutěže, které jsou velmi účinným marketingovým nástrojem na sociálních sítích.
Služby od A do Z
Záběr agentury PiXOLO je skutečně široký. Mimo prosperující webové stránky či e-shopy, propagaci, reklamní kampaně a sociální sítě se agentura specializuje také na partnerské systémy na klíč, PPC kampaně, mobilní verze projektů, programování, testování, odbornou analýzu a celou řadu dalších služeb na nejvyšší možné úrovni.
Autor: Linda Kalašová
29/05/13
Na letnú sezónu 2013 si pre svojich zákazníkov pripravil ďalšie kvalitné kožené topánky s vôňou Španielska. Jednou z letných noviniek ja tradičná obuv všetkých Španielov, sandále MENORQUINA, http://www.handn.sk/produkty/celokozene-sandale-1642. Tieto kožené sandále, z vonka aj z vnútra , sa dajú ľahko obuť aj vyzuť, sú pevné a odolné ale zároveň pružné a pohodlné. V Španielsku ich nosia všetky vekové kategórie, od malých detí až po starých rodičov, ženy aj muži, dievčatá aj chlapci. Svojou jednoduchosťou, komfortom a jedinečným vzhľadom si už získali veľa priaznivcov.
Aj ďalšie letné novinky, ktoré si môžete pozrieť na webe http://www.handn.sk/vyhladavanie?leto=1&l=aside, ponúkajú pohodlie a jedinečný vzhľad. Svojou neformálnosťou a pritom eleganciou zaujmú malých aj veľkých.
Jednu odlišnosť však môžete na webe www.handn.sk zaznamenať. Po kožených topánkach si tento krát pre menšie deti pripravili látkovú obuv. Tieto látkové tenisky si pre svoje jednoduché obúvanie, nie je potrebné ich zapínať, obľúbia všetky deti. Sú vhodné či už do škôlky, na pieskovisko alebo prechádzky. Dieťa si topánočky jednoducho nazuje na nôžku, zapínanie je na gumu. Podrážka je z flexibilnej gumy. Dostupné sú v štyroch farbách: modrá, cyklámenová, fialová a olivová zelená. Necháte sa inšpirovať? A čo tak zľava mesiaca máj?