22/02/17
Košeľa je bežnou súčasťou šatníka každého muža. Môžete ju zobrať na pánsku jazdu, do práce, do školy, je vhodná aj na bežné nosenie. Skrátka, na každú príležitosť sa nájde vhodná košeľa s dlhým rukávom. Tento štýl je dlhodobo trendy a tak skoro z ulíc nevymizne. Práve naopak, stáva sa čoraz populárnejším – a to predovšetkým košele na bežné, casual nosenie. To je štýl, ktorý dokáže pozdvihnúť imidž muža na vyššiu úroveň.
Aká veľkosť?
Zatiaľ čo pri oblekových a elegantných košeliach je veľkosť veľmi dôležitá, pri casual outfite na ňu nemusíte až tak dôsledne dbať. Mnoho mužov dokonca preferuje o čosi väčšie čísla (nie však natoľko, aby v oblečení plávali), ktoré sú voľnejšie, pohodlnejšie a vhodné predovšetkým na nosenie v lete a teplejších mesiacoch. Zopár centimetrov navyše v páse, na hrudníku a na ramenách vám neublíži a dodá ten správny ležérny vzhľad.
Aká látka?
Voľte košele z ľahkej látky, ktorá vie dýchať. Vyhnete sa tak nadmernému poteniu a s ním aj nepríjemnému zápachu. A to predovšetkým v letnom období. Najrozumnejšou voľbou bývajú zvyčajne bavlnený batist a popelín, prípadne fil-á-fil. Zariskovať môžete aj s rifľovou košeľou, ktorá však krajšie ukáže predovšetkým počas sviežich mesiacov.
Aký vzor?
Jednoznačne najsubjektívnejšia voľba pri výbere košele na casual nosenie. Sto ľudí, sto chutí. Existuje však niekoľko dlhodobo populárnych trendov.
Takzvané "drevorubačské" košele s kockovanou tkaninou sa čoraz častejšie objavujú v uliciach. V súčasnosti ide o jeden z najviac štýlových kusov odevu, aký môže chlap mať. V kombinácií s vhodne zvolenými rifľami ide o modernú a trendy voľbu.
Biela košeľa nemusí byť devízou iba podnikateľov, spolu so sivými alebo tmavými nohavicami predstavuje ďalší štýlový casual outfit. Zvykne sa tiež nosiť v kombinácií s trakmi.
Vo všeobecnosti platí, že jednofarebné košele sú in. Ak k ním doladíte nohavice, máte vyhrané. Čierna košeľa so sivým spodkom, prípadne svetlé odtiene s rifľami tmavej farby a je to. Vyhýbajte sa však príliš výstredným farbám.
Ak máte odvahu, môžete vyskúšať aj rozličné abstraktné vzory. Pri výbere takejto košele však musíte byť opatrní, nakoľko príliš bláznivý vzor predstavuje módne faux pas. Internetový obchod bestlook.sk ti ponúka na výber rôzne modely, strihy a farebné kombinácie takých to košieľ.
14/02/17
Textilný priemysel bol odnepamäti odvetvím, ktoré hýbalo kultúrou. Napriek tomu, že nie každého móda zaujíma, nemôžeme poprieť jej význam v dnešnom svete. Hovorí sa, že šaty robia človeka. Možno to nie je úplnou pravdou, no jednoznačne vytvárajú prvý dojem. A ten je v mnohých prípadoch naozaj dôležitý.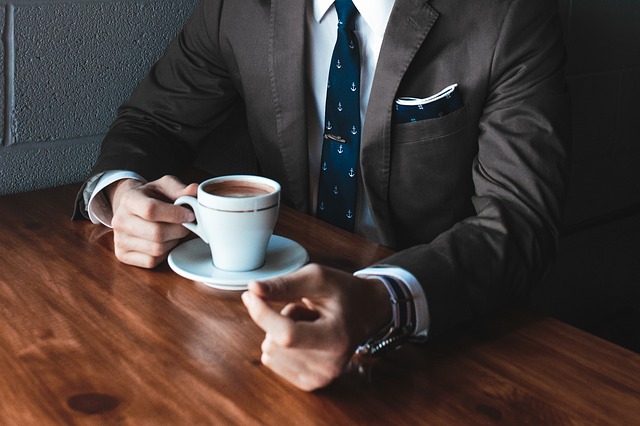 Je dôležité, aby ste sa vo svojom oblečení cítili pohodlne. Napriek tomu je jasné, že na pracovnom pohovore uspejete viac v obleku, než v rifliach a tričku. Podľa viacerých štúdií sú ľudia, ktorí nosia oblek častejšie aj sebavedomejší a dôveryhodnejší. Niet preto divu, že hoci sa pánska móda neustále vyvíja, oblek má v nej stále svoje čestné miesto. Už však nemusí byť len čierny. Obleky a saká sa dnes vyrábajú vo všetkých možných farbách. Populárnym je v poslednej dobe napríklad modrý oblek, vďaka ktorému vyniknete nielen na pohovore, ale aj na akomkoľvek inom podujatí.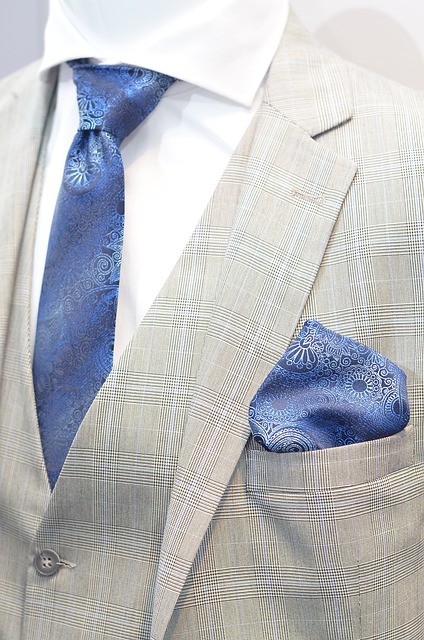 K obleku je na slávnostnejšie udalosti veľmi dôležité farebne zladiť aj košeľu, vreckovku,kravatu či motýlika. Zasa platí, že typickou bielou už nezaujmete. Košeľa v pastelových odtieňoch alebo dobre doladená kravata na vás pripútajú všetku pozitívnu pozornosť v spoločnosti. Ak sa však nechystáte na spoločenskú udalosť, nevadí. Košeľa je skvelým výberom aj k rifliam. Vtedy zaujmete najmä tými vzorovanými – obľúbené sú nesmrteľné káro či malé bodky.
Na internete existuje množstvo štúdií, článkov či videí o tom, ako vplýva oblečenie na prvý dojem. Nie všetci ľudia si to priznajú, ale nech už ste na ulici, v bare, v obchode alebo v práci, často práve oblečenie rozhoduje o tom, či sa vám človek prihovorí. Nepremeškajte preto príležitosť spoznať nových ľudí a sústreďte sa na dojem, ktorý vaše oblečenie vyžaruje. Nezabudnite ale, že na to, aby ste zaujali, nestačí len dokonalé oblečenie. To vám musí sedieť a musíte sa v ňom cítiť dobre. Len tak naozaj vytvoríte váš originálny bestlook.
29/05/13
Na letnú sezónu 2013 si pre svojich zákazníkov pripravil ďalšie kvalitné kožené topánky s vôňou Španielska. Jednou z letných noviniek ja tradičná obuv všetkých Španielov, sandále MENORQUINA, http://www.handn.sk/produkty/celokozene-sandale-1642. Tieto kožené sandále, z vonka aj z vnútra , sa dajú ľahko obuť aj vyzuť, sú pevné a odolné ale zároveň pružné a pohodlné. V Španielsku ich nosia všetky vekové kategórie, od malých detí až po starých rodičov, ženy aj muži, dievčatá aj chlapci. Svojou jednoduchosťou, komfortom a jedinečným vzhľadom si už získali veľa priaznivcov.
Aj ďalšie letné novinky, ktoré si môžete pozrieť na webe http://www.handn.sk/vyhladavanie?leto=1&l=aside, ponúkajú pohodlie a jedinečný vzhľad. Svojou neformálnosťou a pritom eleganciou zaujmú malých aj veľkých.
Jednu odlišnosť však môžete na webe www.handn.sk zaznamenať. Po kožených topánkach si tento krát pre menšie deti pripravili látkovú obuv. Tieto látkové tenisky si pre svoje jednoduché obúvanie, nie je potrebné ich zapínať, obľúbia všetky deti. Sú vhodné či už do škôlky, na pieskovisko alebo prechádzky. Dieťa si topánočky jednoducho nazuje na nôžku, zapínanie je na gumu. Podrážka je z flexibilnej gumy. Dostupné sú v štyroch farbách: modrá, cyklámenová, fialová a olivová zelená. Necháte sa inšpirovať? A čo tak zľava mesiaca máj?
01/02/12
Pripravte sa na nadchádzajúcu jarnú a letnú sezónu s predstihom a kúpte si niečo pekného do vášho šatníka! S novým rokom 2012 Maxana opäť prichádza s katalógom dámskeho a pánskeho oblečenia a ďalšieho módneho tovaru pre tohtoročnú sezónu. Katalóg je dostupný v tlačenej podobe i online verzii.
Prelistovať alebo si ho objednať môžete na e-shope www.maxana.sk, kde možno nový tovar rovno zakúpiť.
A čo by sme vám radi odporučili?
Hitom prichádzajúcej jarnej a letnej sezóny bude káro. Dámy tak môžu oživiť svoj šatník o tento pestrý motív kúpou sukne, jarného kabátika či trička z našej ponuky dámskeho oblečenia, aj v nadmerných veľkostiach. Pestrých vzorov a motívov však ponúkame viac. Na svoje si prídu aj zástancovia jednoduchého štýlu a jednofarebnej módy.
Pre aktívnu jar ponúkame v pekných pastelových farbách oblečenie pre šport a cvičenie. Jednotlivé módne produkty – tričká, nohavice, sukienky, šiltovky, šatky – možno kombinovať podľa farieb a strihov tak, že výsledný outfit bude pôsobiť ako jednotný športový komplet.
Aj tento rok pre vás máme špeciálnu súťažnú akciu: Ak do 31. marca 2012 urobíte z vybraného tovaru nákup nad 80 EUR, môžete získať oblečenie v hodnote 600 EUR od jedného nášho dodávateľa. Podmienkou je, že zakúpené oblečenie musí byť to, ktoré v tlačenom aj online katalógu JAR-LETO 2012 nájdete na str. 56-57 a 100-103.
Pohodové nakupovanie v roku 2012 Vám praje Maxana
07/12/11
Zima neúprosne búcha na dvere. Nepríjemné sú ranné mrazíky, keď sa kráčate do práce. Kto však zvolí správne oblečenie, môže si zimu užiť naplno! Nechajte sa inšpirovať ponukou dámskej zimnej módy z Maxany. Iste si vyberiete, nech už sa chystáte na zimné športy, alebo len tak na bežné nosenie.
Základom je šál a čiapka
Popri klasických dámskych zimných čiapok môžete zvoliť aj módnu pletenú šiltovku, baretku či ušianku zvanú laponka. Ženy, ktoré sa aj v zime chcú chváliť peknými vlasmi, nech zvolia hrejivú pletenú čelenku.Nezabudnite pokrývku hlavy farebne zladiť so šálom či nákrčníkom, príp. s módnymi návlekmi na ruky a nohy. Pletená móda v žiarivých farbách je zaručeným liekom na pochmúrne zimné nálady.
Nohy v teple
V posledných rokoch sa do módy opäť vrátili gamaše. Môžete ich použiť namiesto spodkov alebo ich nosiť viditeľné pod kratšou sukňou. V tomto prípade ju farebne zlaďte s vaším outfitom. V Maxane nájdete dámske i detské gamaše – a rovnako tak aj pančuchové nohavice – v mnohých zaujímavých farebných odtieňoch červenej, fialovej ad. Pre tuhú zimu sú ideálne hrubšie pletené gamaše. Žiadané sú aj gamaše z nepriehľadného mikrovlákna s pridaním prípravku aloe vera, ktorý dodáva odevu jemnosť a priaznivo pôsobí na pokožku.
Pre lyžiarov a priaznivcov zimných športov doporučujeme ponožky so zosilnenými froté zónami na chodidlách a s antibakteriálnou ochranou, kde sú do materiálu pridané ionty striebra. Pri športových ponožkách dbajte na vysokú priedušnosť materiálu. Na domáce nosenie sú potom veľmi príjemné silné froté spacie ponožky s extra jemným neškrtiacim lemom.