07/03/17
Každý chlap chce vyzerať fajn. Nemusí to nevyhnutne znamenať prehnaný záujem o pánsku módu, stačí ovládať zopár zásad obliekania sa a váš outfit chytí druhý dych. Správne oblečený muž vzbudzuje dobrý dojem a to je dnes veľmi dôležité. Trendy v móde sa síce menia ako na bežiacom páse, vždy však platí niekoľko pravidiel, ktoré sa oplatí dodržiavať. Toto sú tie najdôležitejšie z nich.
Správny strih a veľkosť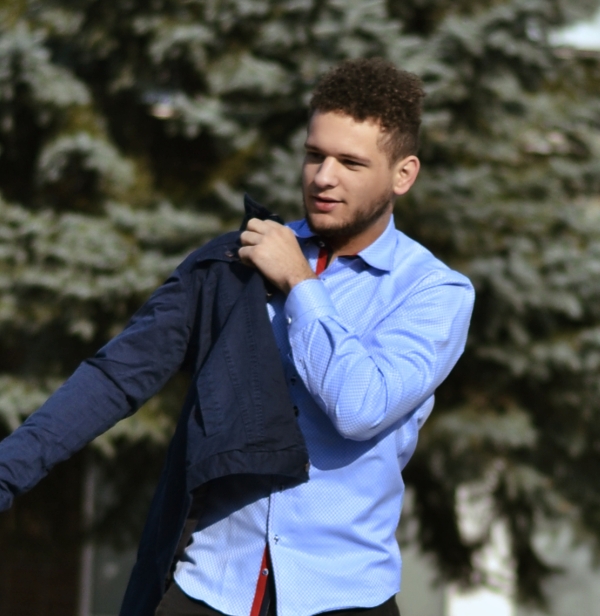 Predražený značkový kus odevu vám je nanič, ak na vás neforemne visí. Pri kúpe akéhokoľvek oblečenia dbajte na to, aby dokonale sedel na vašu postavu. Neznamená to, že musí byť neprakticky obtiahnutý, nechcete sa predsa udusiť. Správna veľkosť a strih sú však nesmierne dôležité a esteticky zvýrazňujú vaše telesné proporcie. A je jedno, či máte na sebe čisto biele tričko, trendy károvanú košeľu alebo športové sako.
Obúvajte sa na úrovni
Vhodne obutý chlap je dobre vyzerajúci chlap. Aj keď tenisky sa vám môžu zdať nesmierne cool a štýlové, dlhodobo trendy sú kožené topánky. Poskytujú komfort a vyzerajú elegantne. Navyše, ide o jednu z prvých vecí, ktoré si na mužovi všímajú ženy. Nepochybne najpopulárnejšou voľbou sú hnedé, prípadne čierne topánky. Sú dlhodobo IN, vydržia roky a stačí ich príležitostne vyčistiť a naleštiť.
Tmavé džínsy a vhodné sako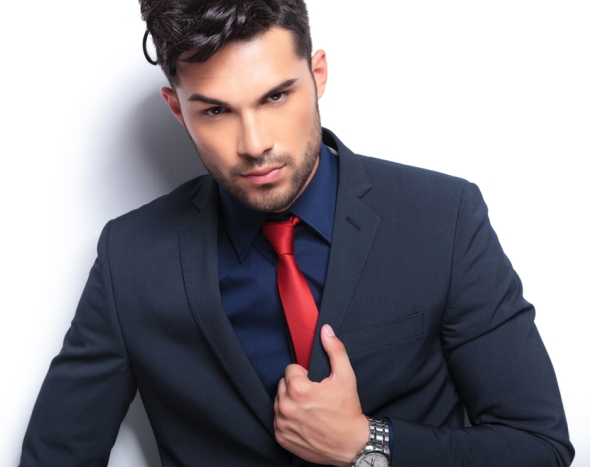 Ak by váš šatník mal obsahovať iba dve položky, nech sú to tieto. Rifle tmavej farby, bez "trendy" dier, škrabancov a bledých fľakov – to je univerzálny a dobre vyzerajúci kus odevu. Ladí prakticky ku všetkému a ak sú nohavice vhodne napasované na postavu muža, dodávajú mu sexepíl. Hodia sa k tričku na bežné nosenie, ale napríklad aj v kombinácií s košeľou v štýle business casual.
Sako je nevyhnutnosťou pre podnikateľov a mužov pracujúcich v obdobných sektoroch. Na vešiaku by ho však mali mať aj ostatní, v súčasnosti sa totiž dá nosiť aj do neformálnej spoločnosti. Opäť tu platí zásada vhodnej veľkosti, keďže napasované sako vás dokáže vytiahnuť zo šedého priemeru.
A o tom to celé je, no nie?
22/02/17
Košeľa je bežnou súčasťou šatníka každého muža. Môžete ju zobrať na pánsku jazdu, do práce, do školy, je vhodná aj na bežné nosenie. Skrátka, na každú príležitosť sa nájde vhodná košeľa s dlhým rukávom. Tento štýl je dlhodobo trendy a tak skoro z ulíc nevymizne. Práve naopak, stáva sa čoraz populárnejším – a to predovšetkým košele na bežné, casual nosenie. To je štýl, ktorý dokáže pozdvihnúť imidž muža na vyššiu úroveň.
Aká veľkosť?
Zatiaľ čo pri oblekových a elegantných košeliach je veľkosť veľmi dôležitá, pri casual outfite na ňu nemusíte až tak dôsledne dbať. Mnoho mužov dokonca preferuje o čosi väčšie čísla (nie však natoľko, aby v oblečení plávali), ktoré sú voľnejšie, pohodlnejšie a vhodné predovšetkým na nosenie v lete a teplejších mesiacoch. Zopár centimetrov navyše v páse, na hrudníku a na ramenách vám neublíži a dodá ten správny ležérny vzhľad.
Aká látka?
Voľte košele z ľahkej látky, ktorá vie dýchať. Vyhnete sa tak nadmernému poteniu a s ním aj nepríjemnému zápachu. A to predovšetkým v letnom období. Najrozumnejšou voľbou bývajú zvyčajne bavlnený batist a popelín, prípadne fil-á-fil. Zariskovať môžete aj s rifľovou košeľou, ktorá však krajšie ukáže predovšetkým počas sviežich mesiacov.
Aký vzor?
Jednoznačne najsubjektívnejšia voľba pri výbere košele na casual nosenie. Sto ľudí, sto chutí. Existuje však niekoľko dlhodobo populárnych trendov.
Takzvané "drevorubačské" košele s kockovanou tkaninou sa čoraz častejšie objavujú v uliciach. V súčasnosti ide o jeden z najviac štýlových kusov odevu, aký môže chlap mať. V kombinácií s vhodne zvolenými rifľami ide o modernú a trendy voľbu.
Biela košeľa nemusí byť devízou iba podnikateľov, spolu so sivými alebo tmavými nohavicami predstavuje ďalší štýlový casual outfit. Zvykne sa tiež nosiť v kombinácií s trakmi.
Vo všeobecnosti platí, že jednofarebné košele sú in. Ak k ním doladíte nohavice, máte vyhrané. Čierna košeľa so sivým spodkom, prípadne svetlé odtiene s rifľami tmavej farby a je to. Vyhýbajte sa však príliš výstredným farbám.
Ak máte odvahu, môžete vyskúšať aj rozličné abstraktné vzory. Pri výbere takejto košele však musíte byť opatrní, nakoľko príliš bláznivý vzor predstavuje módne faux pas. Internetový obchod bestlook.sk ti ponúka na výber rôzne modely, strihy a farebné kombinácie takých to košieľ.
14/02/17
Textilný priemysel bol odnepamäti odvetvím, ktoré hýbalo kultúrou. Napriek tomu, že nie každého móda zaujíma, nemôžeme poprieť jej význam v dnešnom svete. Hovorí sa, že šaty robia človeka. Možno to nie je úplnou pravdou, no jednoznačne vytvárajú prvý dojem. A ten je v mnohých prípadoch naozaj dôležitý.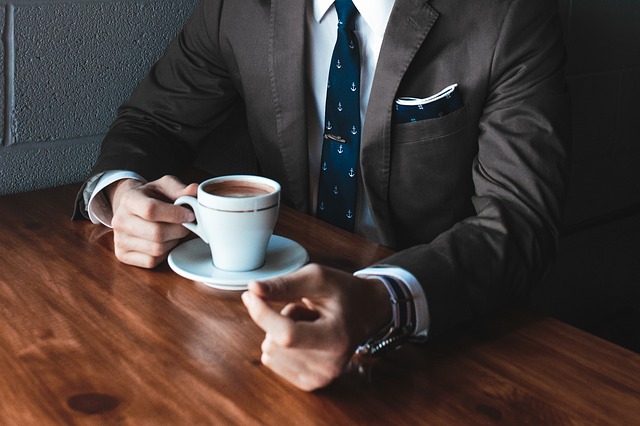 Je dôležité, aby ste sa vo svojom oblečení cítili pohodlne. Napriek tomu je jasné, že na pracovnom pohovore uspejete viac v obleku, než v rifliach a tričku. Podľa viacerých štúdií sú ľudia, ktorí nosia oblek častejšie aj sebavedomejší a dôveryhodnejší. Niet preto divu, že hoci sa pánska móda neustále vyvíja, oblek má v nej stále svoje čestné miesto. Už však nemusí byť len čierny. Obleky a saká sa dnes vyrábajú vo všetkých možných farbách. Populárnym je v poslednej dobe napríklad modrý oblek, vďaka ktorému vyniknete nielen na pohovore, ale aj na akomkoľvek inom podujatí.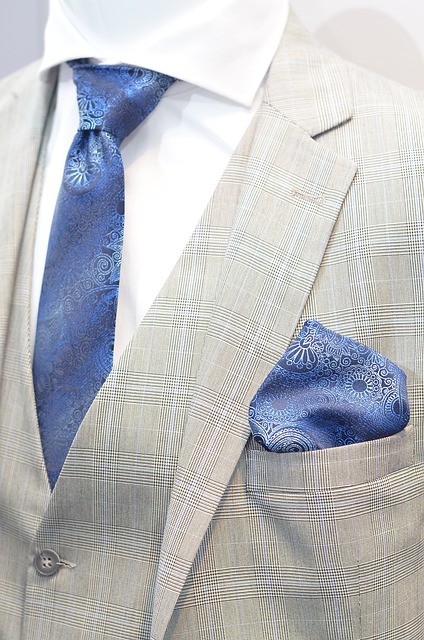 K obleku je na slávnostnejšie udalosti veľmi dôležité farebne zladiť aj košeľu, vreckovku,kravatu či motýlika. Zasa platí, že typickou bielou už nezaujmete. Košeľa v pastelových odtieňoch alebo dobre doladená kravata na vás pripútajú všetku pozitívnu pozornosť v spoločnosti. Ak sa však nechystáte na spoločenskú udalosť, nevadí. Košeľa je skvelým výberom aj k rifliam. Vtedy zaujmete najmä tými vzorovanými – obľúbené sú nesmrteľné káro či malé bodky.
Na internete existuje množstvo štúdií, článkov či videí o tom, ako vplýva oblečenie na prvý dojem. Nie všetci ľudia si to priznajú, ale nech už ste na ulici, v bare, v obchode alebo v práci, často práve oblečenie rozhoduje o tom, či sa vám človek prihovorí. Nepremeškajte preto príležitosť spoznať nových ľudí a sústreďte sa na dojem, ktorý vaše oblečenie vyžaruje. Nezabudnite ale, že na to, aby ste zaujali, nestačí len dokonalé oblečenie. To vám musí sedieť a musíte sa v ňom cítiť dobre. Len tak naozaj vytvoríte váš originálny bestlook.