26/10/17
ZTW Mantis Series ESCs are designed for both beginner and advanced modelers. Their performance and stability have been approved by distributors and pilots around the world. Mantis ESCs feature a compact size, light weight, super smooth start up and throttle linearity, multiple protection modes, solid BEC output, and more. All these features make Mantis Series ESCs the perfect mid-level speed controller for park flyer, sport, and aerobatic pilots.
ZTW speed controllers are one of the most widely used and trusted speed controller brands available on the market today. They are sold under many different brand names, but we choose to purchase direct from the manufacturer without rebranding so that we can pass the savings on to you. ZTW controllers represent a new generation of brushless ESCs using advanced microprocessor technology. They are designed and manufactured with high quality components which provide exceptional reliability, low internal resistance, and a smooth, linear throttle response.  Airplane ESC
Features:
New advanced programming software with secondary sub-menu setting for ease of use.
Advanced Governor Mode (uses B-Series design to keep the motor speed even though the load is changed)
Supports high RPM motors, can be used with most of the RC motors on the market.
More optional motor timing, startup and soft acceleration settings for smoother motor operation.
Super smooth and accurate throttle linearity.
Power arming protection (prevents the motor from accidentally running when switched ON).
Auto throttle shut down in signal loss situation.
Safety thermal over-load protection: when the temperature of ESC exceeds 110 deg C, the ESC will reduce the output power to allow it to cool.
Uses new generation MOSFET to ensure ESC's low operation temperature while supporting biggest peak currents and higher reliability.
Specifications:
Output: 155A continuous, 200A burst for 10 seconds
Input voltage: 2-6s LiPo; 5-18 cell Ni-XX
SBEC output: 5.0V / 5.5V / 6.0V adjustable @ 5A (switching)
Weight: 145g
Dimensions: 80 x 48 x 21mm
Programmable Options:
Brake setting (off/soft/mid/hard — default: off)
Battery type: (Ni-XX/LiPo/LiFe — default: LiPo auto detect)
Low voltage cutoff setting (2.8V / 3.0V / 3.2V / None — default: 3.0V)
Factory default setup reset
Timing settings (auto / 2° / 5° / 8° /15° / 22° /30° — default: auto)
SBEC output voltage (on 45A and larger models only) (5.0V / 5.5V / 6.0V — default: 5.0V)
Governor mode (RPM off / 1st soft start / 2nd soft start / gov mod 1 / gov mod 2 — default: RPM off)
Motor rotation (forward / reverse — default: forward)
Start-up strength (10% / 15% / 20% / 25% / 30% / 35% / 40% / 45% / 50% — default: 30%)
Low voltage cutoff type: )reduce power / cut-off power — default: reduce)
Parameters can be programmed using your transmitter, or by using the optional programming card sold separately.
18/09/17
We all know that that boaters crave for more power than cars and airplanes and ZTW has come up with a whole new way to put the power to the water – The new SEAL line water-cooling brushless speed controls for marine applications. ZTW uses new FETS that offer less resistance and less heat dissipated. Even so they added more water-pipes to increase the cooling area to dissipate the heat faster and better so as to bring a even more incredible power levels without any risk of frying the controller.
Well designed MCU with efficient code makes for faster sync and accurate control. Beside the performance they have also bring you a whole new fashion looking marine ESC.
This is their SEAL marine speed controller. Quality, performance and fashion are what they are all about.
kerui alarm Vu Solo 4K Headrest DVD player kerui alarm Store DLP HD projector Hikvision Store Naviskauto Headrest DVD Hikvision Ip camera SunrayBox 
Features:
1. Extremely low internal resistance
2. High efficient three pipe water cooling system
3. Super smooth and accurate throttle linearity
4. Over temperature protection
5. Auto throttle shut down in signal lose situation
6. Supports high RPM motors
7. Power arming protection (prevents the motor from accidentally running when switched ON)
8. New Advanced programming software
waterproof esc brushless
waterproof brushless motor and esc
velineon brushless motor and esc
traxxas brushless motor and esc
rc brushless motor and esc combo
rc boat brushless motor and esc combo
Specifications:
Continuous Current – 300A
Burst Current (10s) – 180A
Battery – 5-18 NC/2-6 LiPo
BEC Output – 5.5V/3A
Width – 65mm
Length – 46mm
Height – 23..5mm
Weight – 780g
ZTW Seal 300A OPTO HV 14S User manual Free Download
18/09/17
After CHINA DRONE RACING at Shekou,Shenzhen, UAV ring finally waiting for the long-awaited finals. Personally experience the level of preliminaries competition, we can feel more difficult to enter the finals. There should be applause here

Although the August "Forbidden City" stood on the tail of the summer, slightly dripping boring. And the finals, just like a stimulant, so come from all over the country, has long been gearing off the hands of flying hands, as well as UAV drop lovers, and once in our "emperor" dry up. Secretly tell you, in the Tweets sponsored by the flying hands "Yu Lei" in this inside Oh!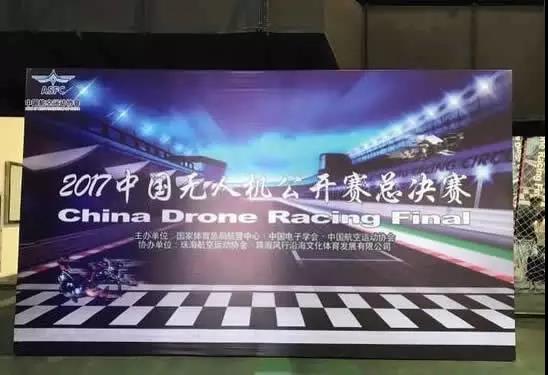 August 23, low-key opening ceremony, as well as flying test flight. Vaguely can feel a "big thing". To know that this is China's first national UAV racing competition, led by the State Sports General Administration of the UAV Open. Must, play in the back!
After watching the big god of the test flight, the author was surprised to find that the break into the final team, there is a team of the composition of the size of the team were 9, 10 years old, 11 years old. Among them, the 9-year-old player is also the youngest players. Had to feel ah: "the Yangtze River after the waves push waves, waves wave." Members "before the waves" who should be quite pleased! @ ZTW-Yu Lei. I think this is not too big to worry about the big mentality is enough evil drops, had to despise their own one second, no one unmanned machine ring is so rich and colorful. Tell me, let's move on.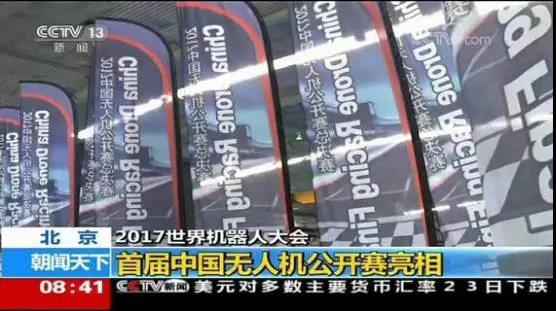 waterproof brushless motor and esc
velineon brushless motor and esc
traxxas brushless motor and esc
rc brushless motor and esc combo
rc boat brushless motor and esc combo
CCTV 13 shot out of the flag really did not like the same effect, this momentum, looked twice as cool There are three items in this final:
UAVs around the standard racing, UAV lap racing and UAV mission match. In the middle there are through the big god of the show. Do not visit the scene of the small partners at the moment what feeling … …
24: 9: 30 – 17:00, two rounds of preliminaries
25: 10: 00-18:00, semi-final and match against the tournament preliminaries and finals
26: 10: 00 – 16:00, lap tournament finals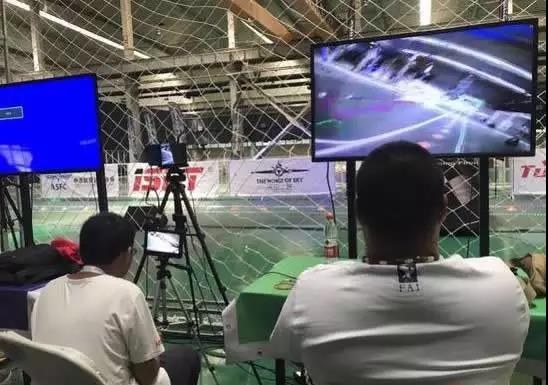 In addition to CCTV 13, BTV is also on the final made a special report. Xiao Bian I will not go into details. But must be said that there are those who feel that the game drop your hands, so handsome, it is estimated that fans fans have increased a lot @ ZTW-Yu Lei. But then back, the finals is the finals, to the organizing committee point praise!
Finally, finally, we talked about the key friends. In the past two years has been forced to sponsor the Beijing local flying hands – Yu Lei in the game clearance, and ultimately in the tournament always made the first good results. Where the adverbial ad, in the special Wei drop quality or withstand the test of the contest. In the UAV among the torrent, the Shenzhen City in the special Wei Technology Co., Ltd.,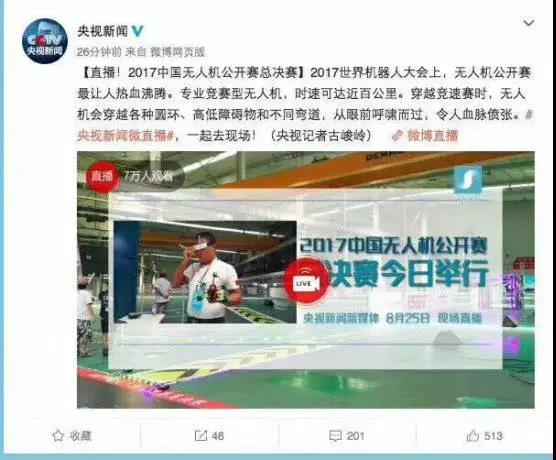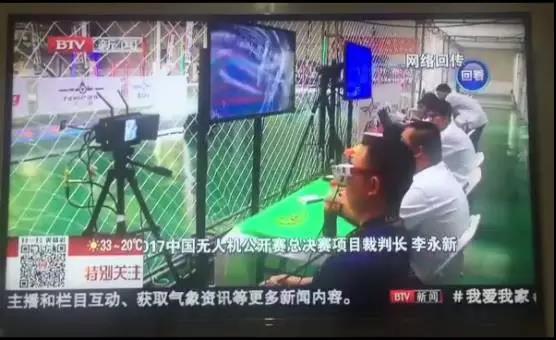 Of course, we have to congratulate, waves (Li Kunhuang), this from Shenzhen drop young man, gains the first lap race. He took the number of the first one or no one can remember the circle, but he promoted the role of UAV competition, I think, self-evident!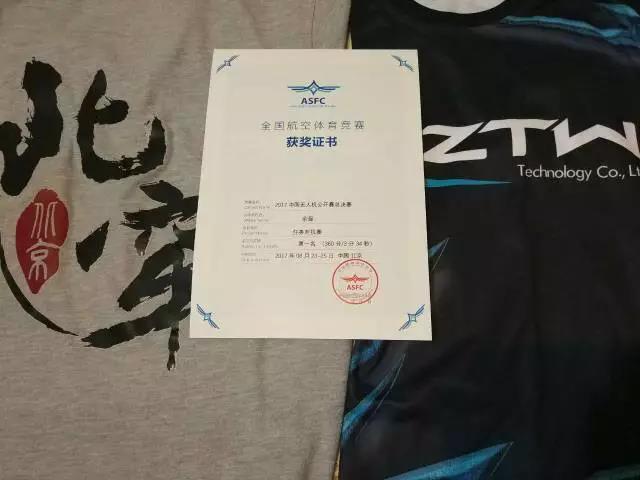 Finals is a golden age through the machine,
Finals is also a master cut off the opportunity,
The finals is that we in the special Wei and other manufacturers to show themselves on the stage,
Looking forward to the next .
18/09/17
This is a high-quality, efficient brushless electronic speed control with an integrated switch-mode BEC. It can operate without the need for a separate receiver battery to power your servos and receivers, saving you weight and complication. GECKO series also include ESC OPTO for giant flying. This series of ESCs also features an exposed, finned heat sink aluminum case with lightweight plastic end caps. Additional features include safe power arming along with advanced programmable, data logging system, low voltage cutoff, braking, timing, throttle input range, and more, making this series truly a pro series speed control.
As the development of the electronic and popular demand of the market, our BEC has been specifically designed for extreme aerobatics and therefore has the capability to support the higher current applications to eliminate the possibility of unwanted shutdowns, and is also capable of supporting continuous simultaneous multiple servo operations typically found in CCPM equipped hardcore 3D E-helicopters.
Features
Data logging system such as temperature, voltage, current, RPM,
SBEC Voltage Output 5.0, 6.0, 7.4, 8.4V adjustable
Advanced Governor Mode and soft start
High SBEC Current Output, continuous 8A and burst 16A, designed to meet your high current application
Power arm protection, over-heat protection, low-voltage protection and lost-signal protection
Secondary sub-menu setting by LCD program card or PC interface
Firmware updating by PC interface
Unique metal shape designing gives your new fashion visual impact.
Super smooth and accurate throttle linearity
Support and match with most of the motors, including high RPM motors
Programmable motor timing
Utilizes new smaller MOSFET technology to minimize weight
Finned heat sink
programmable throttle input range
Anti-spark circuit eliminates (HV OPTO version only)
无标题文档waterproof esc brushless
waterproof brushless motor and esc
waterproof brushless esc
water cooled esc brushless
velineon brushless motor and esc
traxxas brushless motor and esc
traxxas brushless esc
tamiya brushless esc
sensored brushless esc
rc brushless motor esc combo
rc brushless motor and esc combo
rc brushless esc
rc boat esc brushless
rc boat brushless motor and esc combo
novak brushless crawler esc
micro brushless esc
Specifications
Output: Continuous Current 155A, Burst Current 200A for 10 seconds
Battery : 5-18 NiXX / 2-6S LiPo
Weight: 130g
BEC: 5.0V, 6.0V , 7.4V, 8.4V adjustable / 8A
Size: 46x65x16.6mm (WxLxH)
ZTW Gecko 155A Aircraft ESC 8A SBEC User Manual Free Download
kerui alarm Vu Solo 4K Headrest DVD player kerui alarm Store DLP HD projector Hikvision Store Naviskauto Headrest DVD Hikvision Ip camera SunrayBox 
09/09/17
¿Cómo debe usted ir sobre conseguir el mejor reparto en los zapatos que usted no puede vivir sin? Los consejos proporcionados en este artículo pueden ayudarle a obtener el máximo de su dinero y lucir muy bien en el proceso. compras zapatos de air jordan No use tacones altos durante todo el día. Si usted debe usarlos, mantenga el tiempo que usted está vestido lo más corto posible. El uso de talones pone demasiada presión en las bolas de los pies y esto le causará muchos problemas en el futuro. Lleve los pisos para que pueda intercambiarlos como mejor le parezca.
Tenga cuidado de forzar sus zapatos o zapatillas de deporte a la multitarea. No todos los pares de zapatos son grandes para cada circunstancia. ¿Sabía usted, por ejemplo, que hay diferencias entre los zapatos para caminar y los zapatos corrientes? Usted será mejor identificando su necesidad, y luego elegir un zapato que se ajuste bien. mujeres nike air force 1 zapatillas venta especial Cuando usted está de compras de zapatos, evitar los que han sido previamente usados ​​por otra persona. Estos zapatos tienen la huella del pie del propietario anterior, por lo que pueden no ser el mejor ajuste. También hay una posibilidad de que usted será muy susceptible a cualquier hongo de pie que ha crecido dentro del zapato.
No compre un par de zapatos que usted tiene problemas para caminar adentro. Demasiadas personas hacen esto, especialmente cuando se trata de zapatos de vestir y tacones altos. Si no puedes usarlo de manera realista, entonces es un desperdicio de dinero. No es obligado a ser un zapato que se ve muy bien y es fácil de caminar, así que sigue buscando. hombres adidas tubular zapatillas barato Usted puede encontrar ahorros significativos en los zapatos en línea. Hay muchos sitios web que ofrecen envío gratuito y manejo. Los distribuidores de calzado en línea no tienen que mantener un gran personal; por lo tanto, pueden pasar los ahorros al consumidor. Cuando compre en línea, asegúrese de que el comerciante ofrece protección de la privacidad.
Si desea practicar un deporte o una actividad al aire libre, debe elegir algunos zapatos diseñados específicamente para esta actividad. Pruebe con diferentes pares y elija uno que le haga sentir cómodo. Usted puede reducir considerablemente los riesgos de lesionarse mientras practica un deporte si usa zapatos cómodos. zapatos nike en línea stroe de compras Después de leer este artículo, usted tiene cierta información sólida para guiarle mientras compra su próximo par de zapatos. Usted ciertamente no quiere gastar más de lo necesario, pero también quiere estar cómodo. No sólo caminar en cualquier tienda de zapatos en el centro comercial y comprar el par que llama la atención.